Why You Shouldn't Take Your Plumbing For Granted
Although the pipes and drains connected to your property have a great deal of inbuilt resilience, unfortunately they are not invincible. Without regular care and maintenance, you could potentially be looking at extensive damage and huge repair bills.
Scheduling a qualified plumber to undertake regular maintenance checks can pre-empt many problems and provide peace of mind.
How Often Should Plumbing Checks Take Place?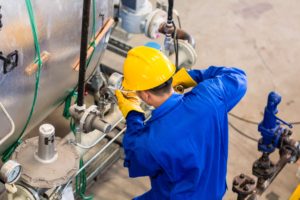 An annual inspection by a plumbing professional is highly recommended for assessing the condition of pipes and appliances and providing information that can be invaluable in terms of predicting future leaks, corrosion or breakdowns. Even new plumbing systems, such as those using corrosion-resistant coppers and other materials, are not immune to problems.
Water places great stress on pipes and equipment, for example, a water heater is likely to need repairing long before pipes do, so there are immense benefits to regular maintenance checks. Experienced plumbers can detect when a water heater may be due to break down and take action at an early stage.
What Does A Typical Inspection Consist Of?
A plumbing maintenance check encompasses a range of pipes and equipment in your house, such as water heater, toilets, faucets, shut-off valves, washing machine and sump pumps. The plumber will seek out signs of blockages, corrosion and leaks.
As well as internal problems, it is also imperative that external pipes are factored into the equation, as where there are failures in the sewer or water lines to and from the house, this can be immensely detrimental and sometimes extensive.
At the end of every plumbing maintenance check, you should receive a mini-report, consisting of advice, suggestions for repairs and predictions of future work that may potentially be needed.
What Else Can I Do To Prevent Leaks?
Plumbers may also give useful advice on technology that can be utilised to detect water leaks in the way that a smoke detector works, by emitting a high pitched noise if leaks are identified at key points where the device is located.
By vigilance and inspections, many serious situations can be averted, preventing house damage and saving thousands of pounds in worst case scenarios. With checks taking only about an hour, the devastating effects of leakages can be prevented, maintaining the integrity of the property.