Heating & Gas Engineers Manchester
ST Heating Services Ltd
Call ST Heating Services Ltd if you are looking for commercial and industrial gas engineers in Manchester or throughout the North West, UK.
If you are looking for a heating contractor in Manchester, we cover a wide range of jobs including boiler installation, repair and maintenance. We offer 24 hour emergency service call outs for when you need urgent heating repairs in Manchester.
We have a team of highly skilled heating engineers who are ready and waiting to help you with any gas or plumbing problems that might arise. From plumbing heating installations and repairs to gas safe central heating maintenance, our team of experts will ensure that all gas work is carried out to the latest standards.
Our extensive experience in gas and heating services means that we can offer you a complete package. We are committed to providing the highest quality service at competitive prices, so whatever your business needs, give us a call today for more information on our full range of plumbing, heating and gas services.
Working throughout the Greater Manchester area and around the North West, UK, we have been carrying out gas, heating and plumbing services to commercial customers for many years. Our gas safe engineers are highly skilled in all aspects of the industry from boiler repairs through to full central heating installation projects.
We believe that we offer an unrivalled service with our affordable rates and comprehensive range of installations, repair work & maintenance packages so please contact us for further information.
Our experienced heating contractors are able to offer you high-quality commercial and industrial plumbing and heating services. From commercial boiler repair, boiler replacement and maintenance services, our heating engineers cover all kinds of heating systems.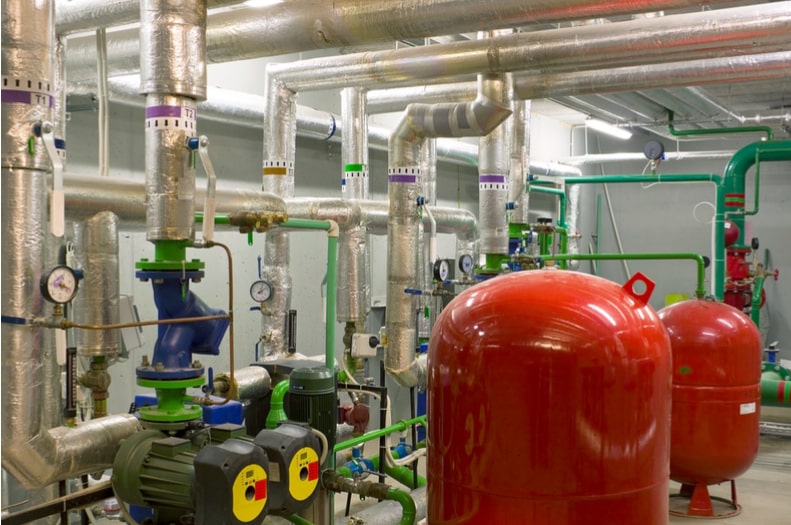 Our Gas Safe registered engineers and plumbers can be sure to address all of your heating related needs and boiler repair requirements throughout Manchester and the North West. ST Heating have a team of expert gas and heating engineers who can also utilise their skills to help with all aspects of commercial or industrial plumbing and heating at highly competitive rates.
For any industrial or commercial heating enquiries, please call our highly experienced gas and heating engineers on 0161 279 0137 or email info@stheatingservices.co.uk.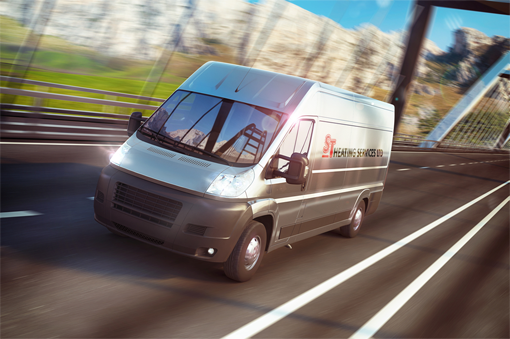 Rapid Boiler Repairs and Plumbing Services

ST Heating Services professional heating engineers
We are able to complete rapid local boiler repair and plumbing services on all types of oil, gas and dual fuel burners or LPG units used in a commercial or industrial setting. This means the downtime of critical machinery can be minimised. Our industrial and commercial heating and plumbing services cover all heating issues in Manchester and the North West, UK. The team of professional heating engineers at ST Heating can repair or replace damaged pipelines including both steel and copper pipe.
Our Manchester gas and heating engineers are more than happy to perform repairs to kitchen/catering equipment and cover all types of plumbing issues associated with sanitary ware and commercial catering equipment.

Boiler Services
ST Heating Services Ltd offers a large number of heating and plumbing services including boiler repairs and replacement in Manchester and throughout the North West, UK. We take pride in the great finish and safety that we provide across all of our work. We offer installation and regular maintenance for central heating systems. Our gas and heating engineers also provide a reliable and complete boiler repair and plumbing service in Manchester.

Gas & Heating
Our team of highly skilled gas and heating engineers can carry out all types of services for industrial and commercial premises. Whether you need gas or boiler repairs, breakdowns, servicing or heating maintenance, our approved Gas Safe heating engineers are on hand to assist you further. We work with many different types of businesses including local schools, councils and businesses and our prices are extremely competitive. Call now on 0161 279 0137 or email us at info@stheatingservices.co.uk.

General Plumbing
We only use the best quality materials and most qualified and experienced heating engineers, which is why we offer genuine value for money and not just low prices. Whilst our gas and heating service prices are competitive, they are also based on making sure that your issue, and any underlying causes of the issue, is completely resolved giving you peace of mind. Contact ST Heating Services Ltd to find out more information on our wqide range of services.

Plumbing Repair Contractors
We are currently on the list of approved heating contractors for many different agencies within the North West. These include the NHS, Government Prison Service. RFCA. and the Territorial Army. At lower levels in government, we've provided services for Local Councils, Schools and a wide array of other businesses. All types and sizes of businesses need our services for the heating and functioning of their factories, offices and warehouses.
Here at ST Heating and Plumbing Services we believe that any repairs undertaken by our heating engineers should be of the highest of standards. Our service vehicles are fully equipped with all the parts we might need for our repairs. Unless it is a rare, unique, non-standard part, we will have it already in our vehicle. This means we're able to minimise any downtime or delays to carry out your plumbing, heating or boiler repair efficiently and effectively. A replacement part will most likely not have to be sourced, meaning we won't need to return to complete the work.
ST Heating Services have the experience to find the right solution to your industrial or commercial heating system. We cover industrial heating problems as well as plumbing services in Manchester. Please don't hesitate to contact us if you require any further information or to hire us. We will give you a prompt and efficient service reducing the time that your boiler is out of commission. There is nothing that is too big or too small for us. Call ST Heating Services today on 0161 279 0137 for all your repair needs throughout Manchester and the North West, UK.
Alternatively, send us an email to info@stheatingservices.co.uk and we will get back to you as soon as possible.

high quality service

repairs & maintenance

competitive rates

registered contractors & plumbers

expert installations

efficient work minimised down time