Types of fuel used in boilers
Different type of boilers uses different kinds of fuel depending on the mechanism of a specific vessel. Each fuel has its distinct chemical properties that either favours or disfavours its use in some particular boiling vessel. Fuels exist in solid, liquid or gaseous form, and none of which makes one more hazardous than the other.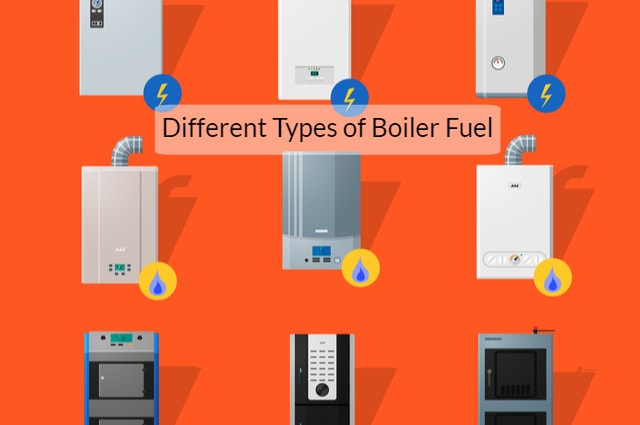 All the fuels are equally capable of taking down your lifetime investments, or worse, your faith in boilers. It is very crucial to observe caution and the laid-out guidelines when using your boiling vessel.
Fuel types
Some of the fuels used include:
Natural gas
Electricity
Heating oil
Solid fuels
Renewable energy sources
Liquid petroleum gas
Natural gas
This gas remains the most widely employed fuel in most homes all over Europe and the US. It is much more convenient being it can be transported in both liquid and gaseous forms. Use of heating oil is getting replaced with gaseous fuels in most parts of the world but that does not discredit its importance in any way.
Electricity Fueled Boilers
They are much better because of their many advantages over other fuel sources. They are noiseless, very light compared to other boiling vessel and have a low operation and maintenance costs.
Liquid petroleum gas
LPG is used as a substitute for natural gas, but the boiler in question should be able to carry out the conversions for compatibility purposes.
Solid fuels
These are the cheapest but also the most polluting fuels. Unfortunately, they are getting depleted day by day, calling for the employment of renewable energy sources. Renewable sources like wind and solar energy are much readily available in areas where other fuel sources are limited or too expensive to use. They have low running costs also.
Boiler maintenance
The efficiency of boilers is key to making your heating experience hassle-free. With time, efficiency degrades, calling for necessary commercial & industrial boiler repair and maintenance procedures. ST Heating Services Ltd specialise in high-quality system maintenance, plumbing and boiler repairs services. We help keep your commercial or industrial boiler up and running all through at competitive rates. With our highly experienced and competent team of certified contractors, be sure to forward all your boiler repairs and installation requirements to us as we've got you covered. We are ever fully equipped to handle your problem in the shortest time possible.