Commercial Boiler Servicing
What is Involved during Commercial Boiler Servicing?
When you call our engineers for commercial boiler servicing in Manchester, here is what they will do:
Measure the gas flow and pressure of your boiler.
Inspect to determine if all seals are in good condition.
Test boiler controls, electrical wiring and switches to ensure everything is working perfectly.
Check if there are any leaks and corrosion on water and gas pipes.
Ensure the flue is functioning well.
Additionally, our heating engineers will do some cleaning in certain parts if required. If some parts of the boiler will need to be replaced or repaired, our engineers are fully equipped with spare parts. This allows them to solve any problem the same day without making another visit.
Carrying out a regular checkup on your boiler is essential; as it will help you notice any problem and solve it on time. The checkups also ensure that your boiler is running efficiently without any unexpected hitches. For all your industrial and commercial boiler heating and plumbing services, contact ST Heating Services Ltd. We also offer repair and maintenance services for your industrial and commercial boilers in Manchester and throughout the North West, UK.
Benefits of Choosing ST Heating Services Ltd
In most cases, problems such as heating, plumbing, and other emergencies happen unexpectedly. ST Heating Services Ltd is always available round the clock to attend to your needs.
ST Heating Services Ltd only hires engineers and plumbers who are qualified to perform any repairs and maintenance services to your boiler.
Once you make a call, our team of technicians will attend to you immediately. The team will show up at the agreed time required.
Commercial Boiler Servicing FAQs
At ST Heating Services, we are often asked many questions on commercial boiler servicing. Please find our answers to some of our frequently asked questions below.
Why should you have your boiler serviced?
Having your commercial boiler serviced by professionals not only ensures the safety of your building but also takes the hassle out of repairs. At ST Heating Services Ltd our specialist engineers are knowledgeable, experienced and trained in all types of boilers so you can be confident when we come to service yours that it will be done correctly. We offer a range of services so whatever upgrade needs doing just call us as we'll have one of our team on their way straight away. Our team are always polite and professional and will keep you informed on progress while they're working which means that you don't have to worry about anything other than making work for them. Safety comes first, give us a call today! In general, these are the main reasons for the need to have your commercial or industrial boiler regularly serviced:
To comply with the manufacturer's warranty requirements.
To keep your boiler in optimum state.
To ensure your boiler is safe.
To ensure maximum energy efficiency.
What tests are used during boiler servicing?
The boiler is turned on and left to run. This is done to ensure that it is working properly. It is at this stage that operating faults can be realised.
The boiler casing is then removed to inspect the major boiler components. These components comprise of: heat exchanger, burner, spark sensor probe and the main injector.
The gas rate is also tested to determine the volume of gas used by the boiler. This test is the indication of your boiler's efficiency level.
Boiler tightness test is also measured to determine if there is any gas that escapes from the boiler, posing a safety and efficiency challenge.
Flue gas analysis is a test that is used to determine the combustion within the boiler. To enhance a boiler's efficiency in combustion, the boiler's gas valve may be adjusted.
Which checks are covered during boiler servicing?
The checks covered during a commercial or industrial boiler servicing are the following:
Evidence showing poor-quality installation.
Electricals condition.
External damages on the boiler.
Water leakages.
How often should a commercial boiler be serviced?
Owners should avail of commercial boiler servicing once a year. This ensures that all the composite parts are in good working order. The servicing engineer should also clean these parts if necessary. If the engineer notices any problem with a part, they can replace it or tell the owner to take action. This prevents unforeseen breakdowns. If a boiler passes servicing tests, this performance should continue for another year.
How do you service a commercial boiler?
When you purchase a commercial boiler, it is usually possible to set up a maintenance agreement with the seller. Otherwise, you can set up an agreement for regular servicing with a boiler servicing company. At regular, agreed intervals, engineers from that company will come and check your boiler thoroughly. They will recommend any action that needs to be taken by the owner, although a good maintenance company usually has spare parts handy and can carry out replacements on the spot.
How long should a commercial boiler last?
Newer commercial boilers work better than older ones. Maintained boilers have a longer lifespan and also perform in a more efficient manner. So a boiler's efficiency and lifespan are in the hands of the owner. Unfortunately, owners of commercial boilers tend to neglect them. This can lead to an escalation of costs. Owing to lost efficiency and the financial pressure that a breakdown can cause. Cast-iron boilers can last up to 30 years, if well maintained. Sometimes they can last much longer than that. Other boilers can last up to 20 years.
What are the uses of commercial boilers?
Commercial boilers have varied uses. They provide heat and hot water in large buildings. Buildings such as office blocks, hospitals and hotels. Others have actual industrial purposes. Some are an important feature in different industrial processes. These boilers are usually steam boilers. They are important in a large variety of industrial applications. These boilers are very large, unlike boilers for home use. Home-use boilers are much smaller in size. There are many different types of boilers, but the most popular ones are electric boilers. They are clean, easy to install and efficient. They must, of course, be maintained in an appropriate manner.
What is the difference between a boiler and a heater?
A boiler is a pressurised system that turns water into steam. The steam produced is used to transport heat throughout a building. A water heater, on the other hand, heats and stores water until needed. It is kept at a constant temperature and when it is needed, it is transported from the tank through pipes located in the building.
Are commercial boilers made of steel superior to boilers made of copper and cast iron?
Yes. Steel is a strong metal and has better resistance to mechanical wear than copper and cast iron. It is also durable and less brittle than copper and cast iron. Copper is thinner than steel and is less able to withstand extreme temperature fluctuations. Cast iron wears away gradually resulting in thinner walls and ultimately leaks.
Why does my boiler keep cutting out?
There are many reasons your boiler could be turning off. These include low water pressure, a faulty thermostat, frozen condensate pipe, issues with the feed of fuel and lack of water flow. You can check to see what the problem is and address it.
If the problem persists, contact a service professional. A heating engineer from ST Heating Services Ltd can diagnose the problem and repair your commercial boiler.
How long should a boiler service take?
A good boiler service should last approximately one hour. If urgent repairs are required then the check may take longer.
What does a boiler service include?
During a boiler service, a Gas Safe engineer will carry out the following practices:
Visually inspect the boiler to check that it still meets current standards and requirements. The engineer will also look for any leaks, rust or corrosion.
Remove the boiler casing to clean and confirm that the components are working correctly. Components that will be checked include the main injector, heat exchanger, burner and spark probe.
Check the flue to ensure the appliance is ventilated properly.
Inspect boiler controls to ensure that they are working properly.
Check the overall boiler installation to ensure the boiler was installed in a safe manner.
Do you really need to service your commercial boiler every year?
Yes. A commercial boiler needs to be serviced every 12-18 months, depending on conditions and usage. The reasons for the service are many, but some of them include oil contamination, air & water contamination from outside sources such as animals urinating or bird droppings contaminating water – which can get into the boiler and do serious damage. Other reasons include checking for corrosion, running your furnace at its full potential and ensuring a safe working environment all around.
ST Heating Services Ltd offers an annual boiler servicing care contracts to help ensure you never suffer issues indicative of faulty equipment.
Looking for commercial boiler servicing or maintenance? Fill in your details below and we will get back in touch as quickly as possible,
Benefits of Commercial Boiler Servicing in Manchester
Boiler servicing is one of the most overlooked things both in commercial and industrial sectors. However, it is essential to keep up with various issues before they escalate into huge problems.
Here at ST Heating Services, we specialise in commercial boiler servicing in Manchester and throughout the North West, UK for a variety of clients. All work must be conducted by a professional and qualified engineer who is registered with the relevant authorities. When doing the annual inspection, they will run a test to know what is affecting the safe and efficient running of your boiler.
Why an annual Checkup is Important
When something needs to be fixed, make sure you catch it early enough. Once you conduct a checkup and realise everything is okay, you can comfortably wait for another year. Annual checking will save you from suddenly finding out that something in your boiler needs a replacement or repair.
To find out more about our commercial boiler servicing options, please call our heating experts on 0161 279 0137 or fill in your details below and we will get back in touch as quickly as possible.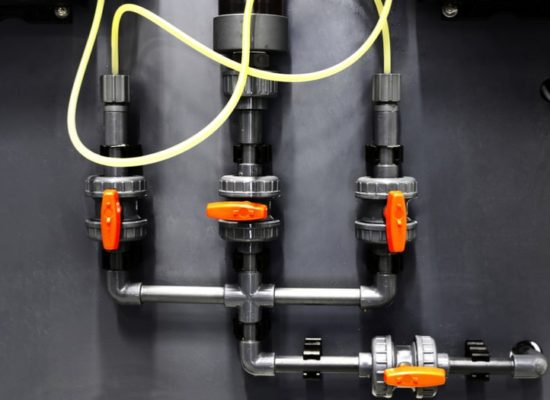 Our Reviews:

Based on 5 reviews

Mohammed Aslam
13:49 25 Apr 18
Good compeny makes heat in house love heat!!!!
Adam Wilson
13:28 25 Apr 18
my barcode is better then chris'
richard kirrki
16:25 22 Sep 15
This company didn't keep their appointment, Then when they did turn up tried to charge me £360 for a job which

...

eventually got done for £50. I wouldn't go anywhere near this company

read more
Next Reviews