Steam Plant Works
Steam Boiler Repair, Inspection & Service
Are you in need of a professional steam boiler repair service or inspection? In the UK Steam Boilers need annual and 5-year insurance inspections.
As most steam boilers are operating continuously and are an integral part of the plant and machinery on site, these inspections need to be planned for any maintenance and boiler repairs that may need carrying out, being completed at the same time.
When a pre-insurance inspection is carried out, it may highlight repairs and upgrades that will need to be completed before the inspection.
Here, at ST Heating Services Ltd, we have many years' experience working across many different types of industries for industrial boiler repair and maintenance throughout the North West, UK. This includes Biomass boilers as well as Vintage or modern types of boilers. Our industrial boiler servicing contracts are made to fit in with your bespoke requirements and we always aim to minimise any downtime or disruption to you.
Generally, the following areas need close attention:
Annual Insurance Inspection Preparation
NDT Insurance Inspection Preparation
Valve Overhauls and Certification service
Survey Check List
Drain boiler and flush water spaces
Remove man and mud doors
Open up fire and smoke passes removing all debris
Check operation of all adjustable door seals.
Strip steam and water mountings, grind in cock valves etc
Overhaul water gauge assemblies
Boilers inspected by competent person
Boiler reinstated with all disturbed seals, gaskets and packings renewed
Boiler raised to pressure and tested
All packing, seals, gaskets and consumables are included.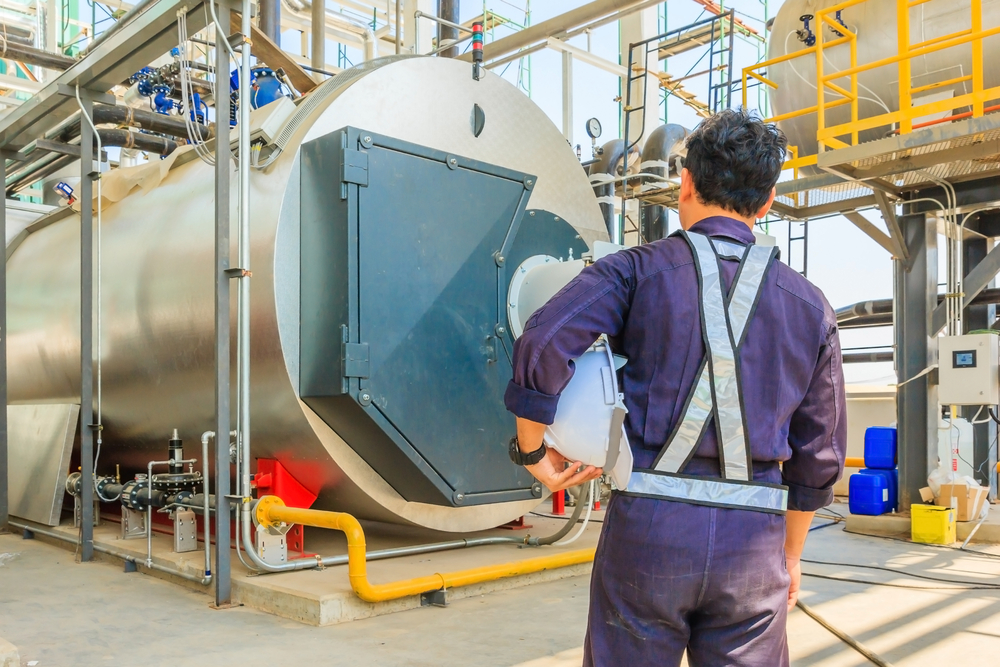 Steam Plant Works Repair & Inspection
ST Heating Services LTD has the expertise and trained, experienced engineers which can ensure that the inspection and repair time is kept to the absolute minimum possible.
We also provide planned maintenance and ad hoc repairs to all types of steam boilers. Get in touch with our steam boiler repair specialists on 0161 279 0137 or send an email to info@stheatingservices.co.uk with any queries.