Commercial Heating Services
ST Heating Services Ltd are Gas Safe commercial heating engineers in Manchester. Based in Swinton and operating throughout the North West of the UK, we pride ourselves on having a great team of fully qualified commercial heating engineers who have years of experience in the industry. Our engineers can advise you on what system would be best for your business and install everything from boilers to pipework. They work tirelessly with many types of commercial heating systems, keeping our customers warm, supplied with hot water and, most importantly, safe throughout the year.
Commercial Heating Engineers in Manchester for all your Plumbing and Heating Services
If you are looking for commercial heating services in Manchester, ST Heating can provide high quality solutions. As well as boiler installation and heating systems, we also maintain them. From commercial and industrial boilers and burners to radiators and warm air heaters, we fault find, fix, install or replace any specification of boiler. Whether you need an emergency call out to your warehouse or require further information on LPG for your offices, our dedicated team handle all requests.
From schools and offices to hotels and hospitals or anywhere that has the need for a large boiler and heating system, our specialised Gas Safe commercial heating engineers will keep it running smoothly.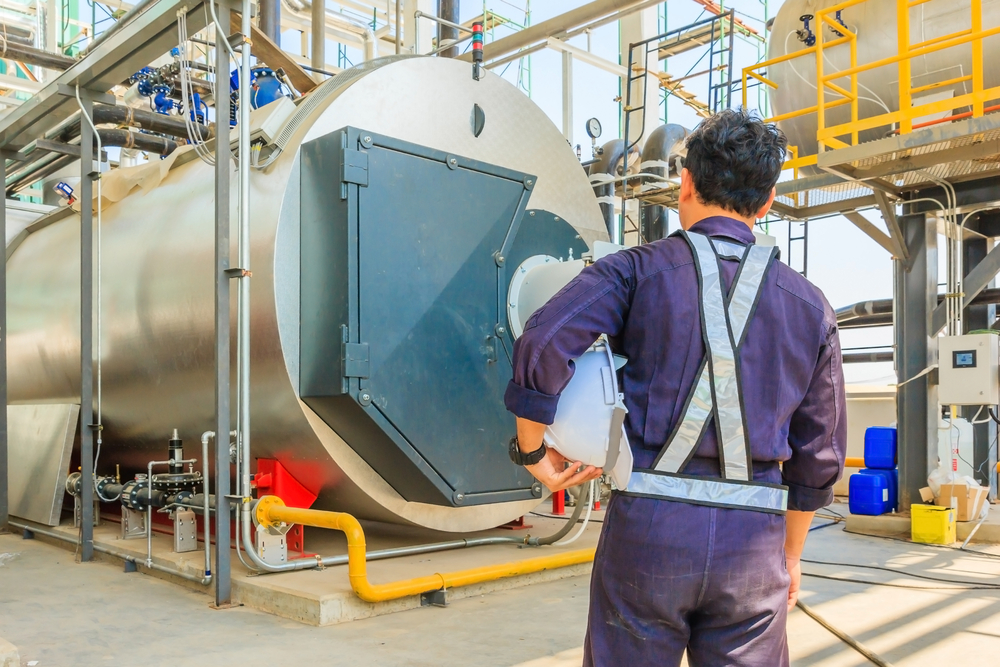 ST Heating Services Provide Ongoing Support
We understand the importance of safety in the home and workplace and therefore make it our number one priority. Our company offer Plumbing and Heating Systems Maintenance Services to all customers. Maintaining such equipment and services not only ensures a safer environment, but also complies with legislation and insurance purposes.
As well as being approved Gas Safe registered contractors for local businesses, schools and councils, many of our customers choose to return to us time and time again. With competitively priced quotes and work carried out safely to high standards, our reliable and trustworthy commercial heating engineers in Manchester are the experts of this trade. To enquire about our commercial heating services in Manchester, Swinton or throughout the North West, UK please call our plumbing and heating engineers on 0161 279 0137 or email us at info@stheatingservices.co.uk.
Looking for Commercial Heating Contactors?
At ST Heating Services, our team of highly experienced commercial heating contractors have all the experience and skills needed to undertake all types of commercial heating services. Our Gas Safe registered engineers are on hand to assist you at all times and operate throughout Manchester and the North West, UK. As a leading gas, heating and plumbing company in the UK, we prioritise your needs with safety at the highest importance. In addition to being Gas Safe registered, we are also citation approved and members of NICEIC, Construction Line and SM & MS Consulting, so you can be rest assured in the knowledge that you are in good hands. Call our commercial heating contactors at ST Heating Services today on 0161 279 0137 or send any email enquiries to info@stheatingservices.co.uk. We would be happy to assist you further.
From heating equipment installations to after sale services, we are keen to make sure that our customers are satisfied with the services we offer. With ST Heating Services Ltd, your commercial heating problems will be a thing of the past.
When it comes to keeping your commercial space warm, we understand that this highly affects how the operation of your business is carried out. At ST Heating Services Ltd, we not only install new heating systems but also repair ones that have broken down no matter the brand. We are also only a call away when you need to do that heating system maintenance you have been postponing.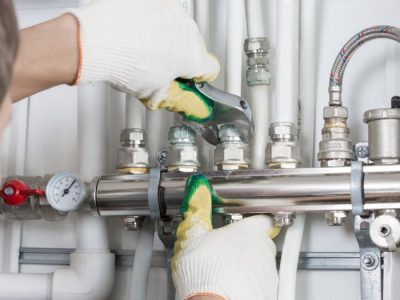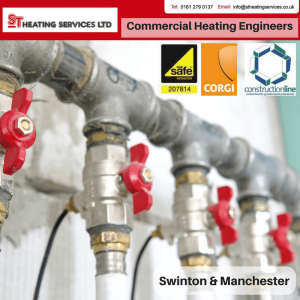 Commercial Heating Contractor Services
Our professional heating contactors can carry out all types of commercial heating services, whatever the requirements. These include:
Central heating repairs & installations.
Boiler repairs, installation & servicing.
Underfloor heating.
Radiator repairs & maintenance.
In addition, we can also help when it comes to managing your premises' heating controls and switches, helping to keep your business running smoothly without unneccessary disruption in the workplace environment.
Our heating contactors are on hand to assist you any time you need them with emergency call-outs available. No job is too small or too big. We pride ourselves on our outstanding customer service, knowledge and experience within the industry and excellent safety records. Simply get in touch with our heating experts to find out how we can work with you to keep your heating systems running efficiently and safely at all times.
Get in touch with us to discuss your commercial heating requirements. Call 0161 279 0137 or email info@stheatingservices.co.uk. Alternatively, fill in your details below and we will get back in touch as quickly as possible.
Why Choose ST Heating Services?

Our team of well-experienced HVAC contractors is well equipped with the knowledge and hands-on experiences to make sure that you not only get the best commercial heating-services but also understand what the process is all about. We are open for consultations and always offer the best recommendations for any business size. We will help you regularly clean your heating equipment, repair it, and get you the best in the market when you need one. All these at a no hidden costs policy.