Comparing the Heating Engineer and the Plumber
When comparing a plumber to a heating engineer most people would think they are exactly the same but there is a difference. A plumber fits and maintains many areas that include dry or wet piping (the name of 'plumber' comes from the Roman name for lead which was the old form of most piping), and the heating engineer is specifically trained to install and maintain heating systems.
Heating Plumbers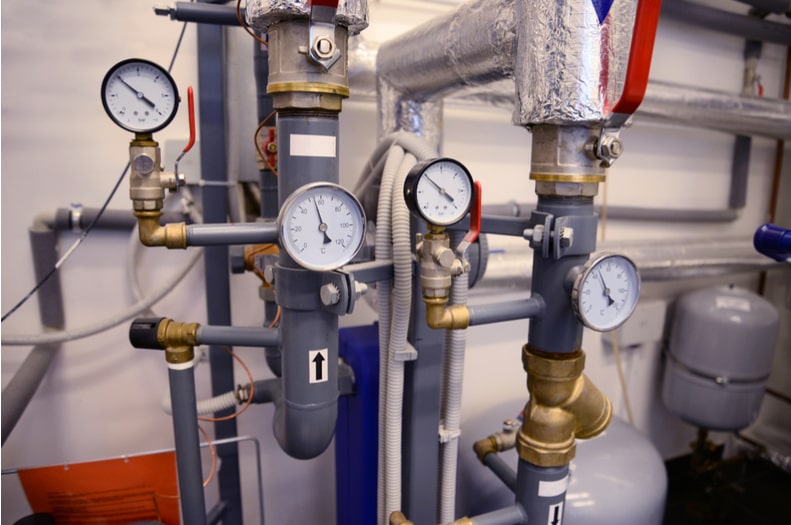 A plumber is skilled with commercial, industrial or residential pipework; fitting bathrooms, showers, sinks, kitchen plumbing, drains and can fit heating systems, radiators and boilers. The plumber can maintain and repair any of these. The plumber needs, by law, to be a trained Corgi engineer and be registered by Gas Safe to fit any gas appliances including boilers.
Commercial Gas and Heating Engineer
A commercial gas engineer is similar to the heating engineer and is trained specifically to install, maintain and test heating systems and appliances. The heating engineers can maintain and repair most types of heating systems. They will always be fully trained and accredited by Corgi and be Gas Safe registered, so you know that your gas heating and appliances will be safe when fitted by them.
Dependable Professional Services
At ST Heating Services Ltd, the commercial gas engineers and heating plumbers are all Corgi and Gas Safe registered, and install, repair and maintain boilers and heating systems for a wide range of customers. They work with commercial customers as well as in the industrial sector. They also maintain and fit steam boiler systems which include vintage and biomass boilers. Our commercial gas engineers are equipped to maintain, repair and install; commercial and industrial boilers, warm air heaters, oil tanks, catering equipment and all the pipes, pumps and radiators that are in these systems. They are available in Manchester and throughout the North West of the UK.
A Detailed Quote
When you receive a quote for heating and plumbing repair it will be itemised and show details of all the materials and labour required for the job or project. Then you know exactly where your money is being spent. The quotes always reflect value for money. We provide you with the best materials and the most experienced gas engineers to make sure the finished project is value for money, and the product and workmanship are built to last. You can be confident when choosing to use our heating and plumbing services in knowing the work will always be safe and reliable.