Warehouses often contain all the stock, which is essentially the mainframe of any business. Regardless of what you're storing, having the right temperatures in the warehouse is vital. Your industrial heating system is one of the most important components in your warehouse, and it's crucial that you perform regular maintenance checks to keep your industrial heating system running smoothly. But what should you be checking for? Let ST Heating Systems outline some vital warehouse heating system checks to help maintain productivity and safety.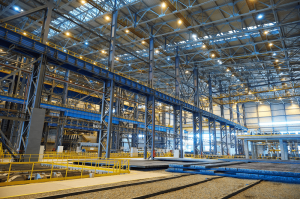 Factory heaters may be an option for industrial heating systems, but they should only be used in areas that are designed to have a high level of air movement and flow.
Without effective industrial heating systems, your employees will not get the comfort they need, especially during cold seasons. If your warehouse has large footage or does not have an ambient temperature, your workers will have to cope with undesirable working conditions. Employees tend to be less productive when they do not have suitable working conditions. We are a team of experts that are well versed in warehouse heating systems. With unique tactics to ensure that your warehouse has the right temperature, you can always count on us since we also provide some of the most affordable services in the region.
Keeping Your Warehouse Warm in Winter
You need to start by speeding up the external doors since they will be opening and closing many times each day. When this happens, there will be a significant loss of heat and energy during winter. To reduce the expenses, it is essential to keep the warehouse doors closed most of the time. However, if you prefer keeping the doors open during the day, you need to ensure that they open and close fast so that their operation is kept as efficient as possible.
Check the floor regularly. Most of the time, a wet warehouse floor might be a sign that you are dealing with the evaporation problem within the warehouse. This issue is also known as 'Seating Slab Syndrome.' With evaporation going on, employees with bulky protective cloths are at high risk of getting injured because they can easily slip and fall. Therefore, make sure that wet spots are avoided at all times. Also, a wet warehouse floor might be a sure indication of a problem with the airflow.
Check the ceiling periodically since warm air always rises. When this happens, it combines with warmth from the sun on the roof. This implies that the temperature in the lower region might be cold, and there might be some warmth in the ceiling. Consider using HVLS fans to redistribute the warm air in the lower areas so that employees get the best working environment. If you integrate the HVLS fans with the HVAC system, it can reduce the strain on the system so that you get to save money on power bills.
You should also check the design of the warehouse and ensure that it encourages the distribution of heat during cold seasons. Talk to us for help with your industrial heating systems, and we will ensure that we make your warehouse warm and comfortable throughout the year.
Cold temperatures can damage inventory, leading to deterioration and obsolescence. You could also experience lower productivity and efficiency if the warehouse workers aren't kept warm. These commercial spaces are often huge and difficult to keep warm in cold months without increasing energy expenses. That's why we've offered some helpful tips for keeping them warm:
Ensure Efficient Heat Generation
Investing in some kind of industrial heating systems is the first step to bringing up the temperature in your warehouse. But whatever system you use, ensure it is up-to-date with regular maintenance. This will extend the heater's life and ensure it operates at optimal efficiency. A poorly maintained unit, on the other hand, can pose a huge safety risk, especially if it's gas-fired.
Maintain Proper Air Circulation
Industrial heating systems can't effectively distribute heat throughout an entire warehouse. This is because warm air tends to rise and stay upwards. It's not uncommon to have 20-degree temperature differences between the floor and ceiling of a warehouse. This means that it will feel much cooler down below where employees are working, thereby reducing productivity levels. You can solve this by installing industrial ceiling fans. These HVLS fans can run in reverse, pushing the collected warm air back down. This reverse function helps to distribute heat so all areas in the warehouse have a consistent temperature.
Prevent Heat Loss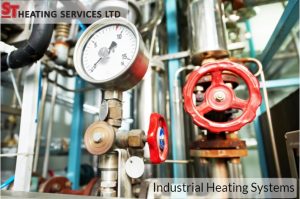 It's impossible to avoid heat exchanges with cold outdoor air, especially when shipments move in and out. Warehouses have very large doors and windows, which are a major source of heat loss. One easy way to prevent heat loss is by closing entryways when not in use. Next, ensure doors and windows are kept in good condition. Any gaps at the top, bottom, and sides of each door should be filled by adding weather strips or seals to prevent heat exchanges. Other solutions for retaining as much heat as possible include installing:
High-speed doors: These close quickly to keep heat from escaping
Insulated dock panel doors: While very effective, these can be quite pricey if there are many dock positions to install.
Insulation kits: These are less expensive and easy to install
The cold season can be an expensive time for warehouse owners. But you can significantly reduce these negative impacts by taking these simple steps. If you need industrial heating systems in Manchester and throughout the North West, UK, look no further than ST Heating Services Ltd. Our well-experienced HVAC contractors are only a call away for any installation, repair, and maintenance services.