How to Keep Your Boiler Operating Normally During Winter
Your industrial boiler does not work consistently throughout the year. Boilers are more likely to breakdown during the winter season since cold makes them to strain more. This is because boilers are used more often during winter seasons compared to summer season. However, you need to maintain your boiler and ensure that it is operating safely at all times. Here are hacks of maintaining your boiler during the winter season.
Boiler repair and servicing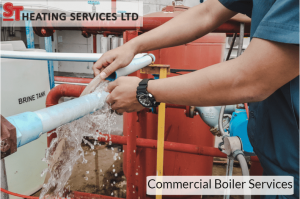 You need to service your boiler after a certain period of continuous use. Get in touch with our commercial boiler services provider and schedule for an appointment. Our qualified engineers will clean your boiler components thoroughly and check for any defect. In addition, our experts in the field can easily notice a part that needs to be replaced. When a weary part is not replaced on time, it can stress other parts and strain other parts in the boiler.
A well-maintained boiler should warm you throughout the year. Boilers central heating system mainly breakdown due to lack of proper maintenance. This means that failure to repair a worn-out part can adversely damage the system. During winter check your radiator to ensure it is working effectively. A normal radiator has cooler temperature at the bottom than the top. If yours is operating oppositely, it needs bleeding. A radiator that needs bleeding prevents your systems from working effectively thus straining your heating system. This can tremendously increase your power bills. You can comfortably bleed your radiators at home.
Bleeding your radiator
As commercial boiler services providers, we recommend buying a small thermostat during winter. This can go a long way in prolonging your systems life during winter. A thermostat works by enabling your heating system to automatically increase and reduce temperature in your house. This means that your boiler will not stress much when little warm is needed. This will benefit you since power bills will drop drastically.
Boiler pressure
After operating for a long period, your boiler can loss pressure. This causes it to work harder thus consuming more energy. When your heating system is cool, the pressure should range between 1 and 1.5 bar on the gauge. You can quickly top your system pressure. The procedure of topping pressure is well illustrated in the manufacturer's manual.
ST Heating Services Ltd main goal is to provide state of the art industrial and commercial heating and plumbing services. Our services are offering all kinds of maintenance and repair to a wide range of heating systems. Our plumbers and engineers are registered and have honed skills in in addressing all kinds of heating system problems in the North West and Manchester.