Reasons Why You Need Gas Safety for Employers
In most cases, people tend to think that gas safety should be practiced in homes, forgetting about commercial needs. The truth is, gas safety for employers is essential and employers ought to focus on gas safety in their institutions.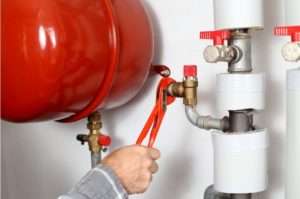 ST Heating Services Ltd understands the commercial demand for gas safety for employers and has ready gas engineers and constructors fit for every gas safety task. Residents of Manchester and North West, UK enjoy quality and efficient commercial gas safety services like maintenance, installation and repair at considerate rates. In this article, you get an insight into the reasons why you need gas safety for employers.
These reasons include;
Requirement of Law
The law governing commercial working areas demand gas safety requirements. These rules include; the health and safety at work act 1974. This states that industries, factories, mines, fitting testing plants and other areas with workers need to install gas safety. There is the gas safety regulation of 1998 which focuses on installation and use of gas safety equipment. The 1998 regulation states that the installation of gas safety equipment should be done by professionals. With this understanding ST Heating Services limited has the right personnel for the job. The company has certified gas safety professionals and contractors for installation and maintenance services.
Safety of Clients and Workers
The working and operation areas of commercial plants like mines, supermarkets, fitting testing premises, factories among other require gas safety. Employers pay attention to clients who purchase services and even workers involved in production processes. With this in mind, gas safety measures become essential. Are you wondering how to maintain the safety? Here are the tips;
Using competent gas engineers for installation and maintenance e.g. ST Heating Service Ltd engineers.
Doing regular checks on gas lines.
Using safe and certified gas safety appliances.
Ensuring that the working area is highly ventilated for the safety of employees and customers.
Protection of Commercial Property
Most gases emitted in the commercial areas like industries are destruction since they react with products. With this understanding, it's clear that unsafe gas release in the areas can result in massive destruction of individual property. Sometimes explosions occur where gas safety measures are ignored or in cases where the gas pipes unknowingly leak. If you care for your property, then you need efficient and professional gas safety contractors, to monitor and repair gas systems.
Why Should I Consider ST Heating Services Ltd?
With ST Heating Services Ltd, no shaking in your ankle boots every time you see properties destroyed by gases. ST Heating Services Ltd is a super-connected company with gas safety certified engineers. We give you the right reason to smile with quality and efficient services. Such benefits include;
Affordable and competitive rates.
The business is gas safety certified for quality services.
Quality and efficient engineers on board.
ST Heating Services Ltd transacts with original gas safety appliances from certified companies.
On-time response to gas safety calls.
Gives services to all field from commercial to home needs all at considerate rates.
If you have not been keen on the gas safety in your organisation, now you understand the benefits. Neglecting the safety measures when it comes to gas safety can result in great damages and loss. Ensure regular checks and maintenance of your gas systems.