Boiler servicing is one of those things that you can easily forget and never have thought of. However, this can be the key to identifying problems before they turn into problems.Since it is widely used, business owners must keep the boilers running at an optimal level. The boiler failure in the middle of the workday will, in the worst case, be a threat to the safety of your customers and employees. This will also damage your company's operations, which can affect your income and reputation.
The finest way to ensure that the boilers continue to operate without interruption is to:
Schedule and Follow Up On Periodic Maintenance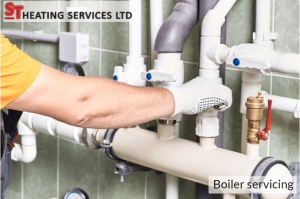 Regular commercial boiler servicing ensures that your property has constant access to hot water and heating, which reduces any concern that it will degrade during business hours. A major mistake of its owners is being very satisfied with the boiler that is working; therefore, distorting the need for periodic maintenance. However, if small damage is not detected from the beginning, this can lead to a major problem that could disrupt operations and/or put individuals at risk. By carrying out regular boiler servicing, you can prevent this from taking place.
Consider a Trained Installer
When making an appointment with a boiler service, consider a trained engineer at a particular boiler brand, particularly if it is a modern device. This will assist in ensuring that the service is performed at the highest possible level by someone who has been specifically trained to work on your boiler type and will also make sure that original spare parts are installed if necessary.
Always Select a Gas Safety Engineer
By regulation, only a registered safe gas engineer can examine or repair a gas boiler. Regardless of who you choose, make sure they are certified at that particular time. All Gas Safe specialists carry an identification card confirming their position. We recommend that you ask to view this and ensure it has the company's logo.
Here we cover whether boiler servicing is a legal requirement.
Is It a Legal Requirement to Service Boilers?
Landlords who rent their property are required by law to have their gas appliances and emissions serviced annually by a certified fuel gas safety specialist such as ST Heating Services Ltd. The gas appliances are inclusive of boilers, but the landlord also provides gas fireplaces and ovens. All these are provided for tenant use. All devices and emissions must be visually inspected and reviewed to ensure that they are functioning efficiently and they are safe from a legal point.
If you are a tenant, please note that landlords are not responsible for monitoring the safety of gas appliances that you own or for any deductions that apply solely to your gas appliances. So, please ensure that your landlord contacts an engineer from ST heating who will inspect your boiler and ensure its safety.
Effects of Servicing Boilers
In the past two years, the illness and mortality from carbon monoxide poisoning (CO) have reduced to 30 deaths and about 250 patients, resulting in hospitalisation. This might be due to a delay in filtering data from official sources. The gas safety statistics for householders and landlords are believed to have lowered the incidence and mortality of CO. The legal requirements for yearly gas safety checks and registration of landlords and the exclusive approval of certified Gas Safe boiler engineers for commercial boiler servicing and repair may have increased the safety of equipment in the leasing market, but there is no convincing evidence.
What Happens During Boiler Servicing?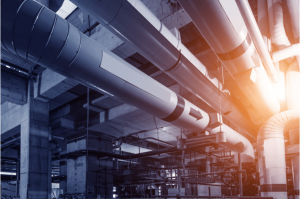 Your technician first checks the boiler and controller to make sure they are working properly. They then check for leaks and corrosion, check the gas pressure and check the smoke to make sure that unsafe vapours are not exhausted. This should take about 20 minutes. In this case, your technician should send you a checklist with information about the boilers. Ensure you preserve it for future reference.
In conclusion, it is important to ensure that a certified fuel gas safety firm such as ST Heating Services Ltd services your boiler. We provide plumbing & boiler heating servicing, maintenance & repair. When choosing us, commercial boiler servicing is guaranteed any time. Choose us because we have experts who can check your boiler and the response rate is fast. We provide quality boiler maintenance services in Manchester and all over the North West of the UK.