Tips to Buy The Best Light Commercial Boilers
With so many light-commercial boilers in the market, it's challenging for one to choose the right one for the job.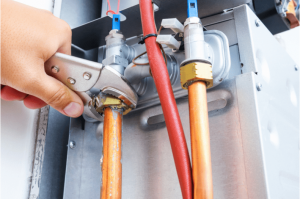 In most cases, light-commercial boiler models have power output ranging from 40 to 70 kW. They are suitable for many commercial applications which don't require high powering. From hairdressers and doctors to restaurants, the light-commercial heating sector remains buoyant with unending applications. However, choosing the best light-commercial boiler is still an overwhelming task, especially if it's for a sector you are unfamiliar with. Below are five tips to assist you in your selection.
Energy Efficiency
Energy efficiency should always be a top factor, whether your focus is to reduce carbon emissions or to cut down fuel bills. As a matter of concern, all local authority buildings such as libraries and other community centres that fall under the revised Display Energy Certificates should install energy-efficient light commercial boilers. To attain this, one must determine the correct size of the boiler needed. The amount of heat and hot water needed should be determined from the outset to achieve maximum efficiency.
Controls
The usability and efficiency of a boiler can be improved by using ancillary or on-board controls. Zone controls are mostly used in buildings with separate areas that need to be heated differently. Worth noting, modern commercial boilers have inbuilt weather-compensation controls to regulate the heating system depending on the surrounding temperature.
Boiler Dimensions
The size and location of the boiler determine which model to buy. Before buying any commercial boiler, have the accurate maximum dimensions at hand. This ensures the size of the boiler will fit in the planned location. Consider wall-hung boiler models for a simple and neat installation. Alternatively, use floor-standing models for old and unstable walls. Modern floor standing models are developed to fit into the most compact spaces, thanks to the small footprints. Lastly, consider using light, compact, and easy to handle boiler models.
Cost
Boiler replacement increases the total cost of your boiler. Therefore, select the best boiler that has a good reputation and total value. Also, when seeking boiler replacement services, use the UK's best heating service provider. Select a boiler with high-efficiency, good value, and one that meets your needs. As you shop around, be on the lookout for discounts, it might be your lucky day!
Warranty
Often, boilers with longer warranty are a good indication of better quality. Generally, products with extended warranty show manufacturer's confidence on the quality offered. Not only do you shop without the fear of buying a sub-standard product, but also give installers a peace of mind when handling boilers with extended warranty. Read the small printings on the warranty to ensure you agree to the terms and conditions of the warranty.