Why You Should Avoid DIY Plumbing
When it comes to plumbing in your apartment or home, or your commercial and industrial premises, there can be a never-ending list of issues which can often arise. Plumbing systems are incredibly complicated, and pipes turn finicky once they start ageing and wearing out. Almost everybody, a renter or a homeowner, can tell you a nightmare story of plumbing disasters that they have seen. Unfortunately, most people think plumbing repairs are costly and do not see the need of hiring an expert and end up doing the repairs by themselves.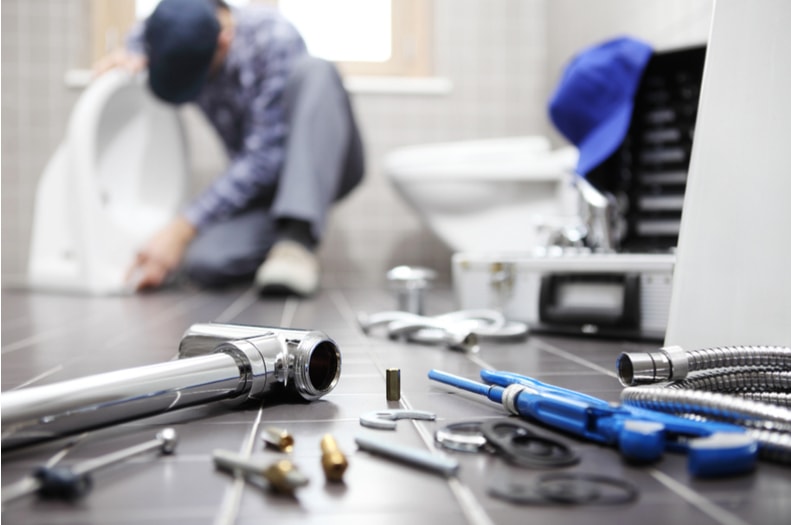 Unfortunately, if you attempt to DIY, a small fix can most likely lead to a bigger problem down the line. While a handy homeowner can sort many issues, many technical problems should be left to the skilled plumbers. Many of Pinterest boards show exactly how to replace everything in your home from various plumbing fixtures to HVAC. However, DIY plumbing is characterised by a lot of dangers. This post outlines the reasons why you should avoid DIY plumbing. Let us get started.
Professional Know How to Handle the Situation
Imagine you are repairing the tiles in your bathroom and everything is going according to plan. You have bought all the resources and tools, and you have worked for a couple of hours. But then something goes wrong with how the tiles are laying. The problem could also go wrong with the adhesive you have used. Well, you may not know what the problem is or what to do next. An expert, however, would well equip to diagnose the problem. Rather than calling an expert later after you have increased the damage, seek plumbing services in Manchester to fix the problem correctly the first time.
DIY Plumbing Can Worsen the Problem
Can you remember when you first went for a drive? That moment is always a tense situation and you most likely made many mistakes. This is the case in every new thing. It will take some time to be calm in new experiences, and you will probably get yourself into some mess. An experienced plumber has handled many cases, and that will be important in tackling not only the situation at hand but any unforeseen issues that can arise on the way. This is very important especially when the case requires urgent and quick fixing such as leakage or a broken pipe. Many people think that DIY plumbing can save some costs, but in the real sense, the cost of mistakes can be extremely high.
Compliance with Local Codes
Unprofessional plumbing can lead to complicated situations since most plumbing systems carry toxic gases and other harmful wastes. There are many codes used to ensure that the plumbing is done safely, and a licensed plumber is trained to understand these codes. Licensed plumbers undergo thorough training before being they are deemed professional. They learn about the various piping materials, tools and multiple systems such as drainage, sewer, water and gas lines. You can seek plumbing services in Manchester from licensed plumbers such as our expert plumbers at ST Heating Services Ltd who will ensure that system follow all local regulations in Manchester and keep your drainage safe.