During a boiler replacement project, most property owners wonder whether they should overhaul the entire heating system and replace the radiators. After all, it makes sense to have the two replaced at the same time to avoid extra costs that you may incur if you have them replaced separately. Below are a few reasons why you may replace your radiators.
Enhanced Efficiency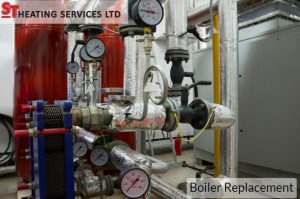 You may think that all radiators are equal, but you might be wrong. The performance of radiators has improved to correspond to modern quality and performance regulations. Modern radiators come with increased energy efficiency, which leads to lower power bills. Modern radiators also rely on much less water than their older counterparts.
Improved Aesthetics
Back in the day, radiators were made purely for functionality. As such, properties were left with awkward-looking appliances on the wall, which affected the décor adversely. Nowadays, radiators can be used to create a focal point as they come in a wide range of styles, sizes and colours. This means that you can improve your room's décor by selecting a modern radiator that comes in an attractive design.
Sludge Build-up
Over time, metal within the pipes in your radiator can rust and form sludge, which will affect water flow. Sludge will also affect the ability of the radiator to spread heat to full capacity. While power flush helps remove the sludge, it begins to build up again due to corrosion. As such, it would be in your best interest to have the radiator replaced along with the boiler, especially if it's old. Besides, modern radiators come with copper pipes instead of stainless steel. Copper is less prone to corrosion than steel.
Potential Leaks
Modern boilers are designed to provide an efficient flow of water throughout the house. As such, they come with increased power. After installing a modern one, it may overpower an old boiler and thus cause it to leak water. While leaks can be repaired, there is a high chance that they may reoccur.
It makes complete sense to have your radiator replaced during a boiler replacement procedure as it maximises your savings from the initial installation to water and energy bills. Modern radiators are also resistant to internal corrosion and sludge build-up, which ensures that they can work for many years while still providing efficient service. Besides, they come in a variety of designs to complement your room's décor.