Boiler Maintenance And Repairs
Ensuring that boilers are fully maintained and in good working order is crucial in all types of properties, particularly when winter is looming. However, inevitably things sometimes go wrong so it is useful to know what type of things you should look for in a boiler repair company and the types of questions you need to ask to ensure you get a reputable company and a high quality repair job.
Sourcing A Boiler Repair Company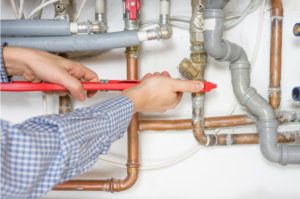 First and foremost you should only ever use a Gas Safe registered engineer and should never try to undertake any work yourself, as there are a number of inherent dangers that a professional is trained to understand. The Gas Safe register is one place where you can find registered companies and you can then choose whether you want a national company which may be more recognised, but will likely charge higher prices, or a local company.
Here are some common questions to ask a boiler company:
Years in Business: If you can't see the information on their website, you may want to find out how long they have been in business – the longer they have been around the more likely they are to have solid foundations and a regular customer base.
Quote: When you have had a consultation you should ask for a quote, and the general rule is to get at least 3 quotes from different companies then you can see how they compare. This will enable you to avoid a hefty bill when there may have been a more economical solution with another company.
Consultation: Ensure that you ask the gas engineer for an explanation of the work involved in repairing your boiler. Their response will also give you an idea of how competent they are and will demonstrate if they are responsive to customer requirements and questions.
Qualifications: Ask about the gas engineer's qualifications and accreditation which could typically include: City & Guilds qualifications, or they may have undertaken an equivalent NVQ course. Also ask if they are members of any professional bodies such as the APHC (Association of Plumbing & Heating Contractors)
Supplementary Questions
Don't be afraid to ask the company about any additional queries you have, as if they are an established, reliable company they shouldn't mind providing an answer to all your queries as part of effective customer service. A final thing to ask for, if you don't receive it automatically, is a copy of a completed and signed report showing the work carried out.