Mechanical maintenance services provide vital assistance to a range of industries and businesses to keep them operational. From large factories with high productivity rates to small corner shops, each one of them is reliant on the skills of highly-qualified mechanical engineers to maintain every system within their businesses.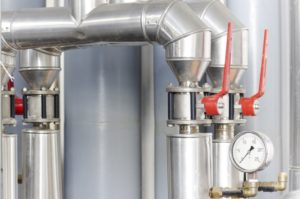 Such systems include:
Machinery used in manufacturing
Gas boilers and central heating
Lighting
General power supplies
Refrigeration units
Burglar alarms and CCTV
Plumbing
Commercial kitchen equipment
Professional Mechanical Engineers
Mechanical maintenance engineers are highly-qualified following years of technical and practical training. Many systems that need repair or maintenance are intertwined; gas boilers include electrical timers, plumbing systems are linked to heating appliances and machinery with complex, mechanical components is often computerised. Mechanical engineers are frequently skilled in more than one technical field and hold several certifications. They have to be legally registered with one or both of the following:
Gas Safe – Government Health and Safety Department that replaced Corgi
NICEIC – National Inspection Council for Electrical Installation Contracting
Mechanical Engineering Skills
In addition to their far-reaching technical skills, mechanical engineers need to be organised and alert. Identifying when the wear and tear of vital components is at a crucial stage can prevent system failure and save companies considerable sums of money by advising on timely replacements. During emergency mechanical failures the system maintenance engineers need to be particularly quick-thinking to identify the source of a fault. Professional maintenance engineers have the ability to remain confident and calm when working under pressure. Having an aptitude for working both in solitude and as part of a team is essential. Typical duties include:
Routine maintenance
Emergency repairs
Organising additional procedures
Advising on safety regulations
Ordering and obtaining components
Liaising with managers and suppliers
Recording financial and technical data
A Team to rely on
Every business need reliable mechanical maintenance services. The team of professional mechanical engineers at ST Heating Services Ltd serve Manchester and the North West of England. We have the skills and expertise to maintain and repair every vital system your business relies on.