Boiler Leakages And Repairs
A leaking boiler is something that should not be taken lightly or ignored. These leaks can lead to the rusting of other components within the boiler. Furthermore, untreated boiler leaks may lead to malfunctioning of some of the electrical components installed within the boiler. The best option is to try as much as possible to the problem immediately to ensure that you prevent more severe damage.
Determining why you have Leaking Boiler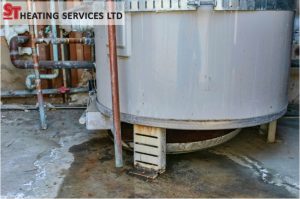 Although identifying boiler leakages can be stressful, there are a few ways you can tell if your boiler is malfunctioning.
The boiler pressure is too high: If it has a leak from its pressure valve, you need to verify if the pressure is too high. Moreover, the pressure relief valves are designed to leak water to act as a safety precaution feature to prevent ruining other appliances.
Check for any pipe corrosion: Boiler leakages can be brought about due to corroded pipes. If the corrosion on the pipes started recently, they can be replaced with ease. If there is widespread corrosion, you may have to replace the whole system.
Fixing Boiler Leakages
There are several quick steps that you can implement to help you attempt to fix your leaking boiler before seeking professional help. The best professional help can be gotten from ST Heating Services Ltd for commercial and industrial boiler heating and plumbing servicing, repair and maintenance not only in Manchester but also across the North West. Before seeking the audience of a boiler technician, you can try any of the following steps first.
Shut off water supply: The best way to do this is by switching off the boiler's internal tap. This prevents water puddle from growing.
You can also turn off the heating: Switch off the heating system to prevent further damage.
Mop up the water: When you realise the water puddle surrounding the boiler, then it shows it has accumulated too much water. You will have to mop it up quickly.
These steps are just temporary measures to take before you seek professional help from ST Heating Services Ltd experts when it comes to boiler repairs.
Advantages of Choosing ST Heating
When consulting ST Heating Services for boiler repairs, it comes with several benefits some of which include:
You get complete assurance of our 24 hours of service availability. This is because problems like boiler leakages usually occur unexpectedly. ST Heating is always available to offer a helping hand at any time of the day.
We are experts at what we do: We hire highly trained engineers and plumbers to perform boiler repairs.
Very punctual: When you make a call requesting for help, the engineers and plumbers will show up at the agreed time.