Global market insights predict a strong growth curve for the commercial boiler market in the years ahead. In part, the growth has been boosted by the rising adoption of energy-efficient heating systems. Many end-users are now replacing their heating systems with the more efficient condensing units. The other factor driving growth is the advancement in controls and operations, as well as, infrastructural development in the hospitality sector.
Boiler Servicing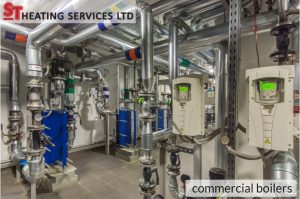 Boiler servicing for the commercial units is a step many people are likely to skimp on. However, neglecting this step can be very expensive, ranging from legal issues, unit damage, operational inefficiency to nuisance breakdowns of commercial boilers. Here is how:
Legal Issues
If you are the owner of your commercial premises, you are legally required to protect the people in it, including your staff and visitors. The boiler must be serviced in line with the guidelines laid out by the manufacturer. Failure to comply could introduce stiff penalties, such as charges of manslaughter and the invalidation of your insurance.
Inefficient Operation
A serviced commercial boiler guarantees a long life and lower cases of breakdowns. Failure to service your boiler according to the guidelines of the manufacturer could lead to the invalidation of your warranty.
Unit Damage
Galvanic corrosion is common in metallic boilers. If not serviced in good time, the corrosion can advance to pitting on the inside, causing your heat exchanger to fail.
The global market for commercial boilers is expected to rapidly grow in the coming years with a spike in the number of active users. Therefore, these boilers are here to stay. Besides, the recent development of this equipment's cooling and heating system gives more reason for its popularity in the market.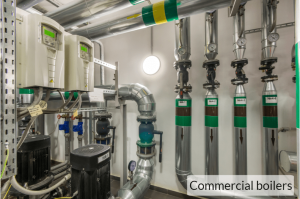 The growth curve seen in the market is credited to manufacturers' advancement to produce boilers that are effective and efficient. Moreover, oil and gas boilers are said to be common, with almost 89% of global users. Infrastructural development in the real estate and hospitality sectors is the top contributor to commercial boiler sales.
Commercial Boiler Types
Apart from the existence of different types of boilers, the technology involved makes them unique. However, the abundance of natural gas in the coming years will eliminate the use of oil. Therefore, the adoption of innovative technology in gas appliances will reduce the consumption of gas and cut emissions to the environment.
The options available include;
Fuel options such as oil and gas
Renewable technology such as biomass and coal
Solar-thermal systems
Air and groundwater pumps(geothermal heat
Commercial boilers future
Boiler servicing is a crucial step, especially if you don't want to end up with extra expenses and problems. Besides, maintenance of the heating systems should be a key priority when running multiple boiler systems. The use of mobile app systems to tell when the systems require maintenance has been a major technological advancement.
Furthermore, with the new boilers, the control system is easily managed with an app that notifies the maintenance period. Having predictive maintenance for boilers will boost the market use of the product in the years ahead. Moreover, the experts look into having the boiler systems compatible with all fuel sources is a bold move.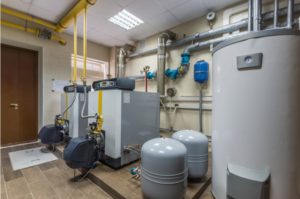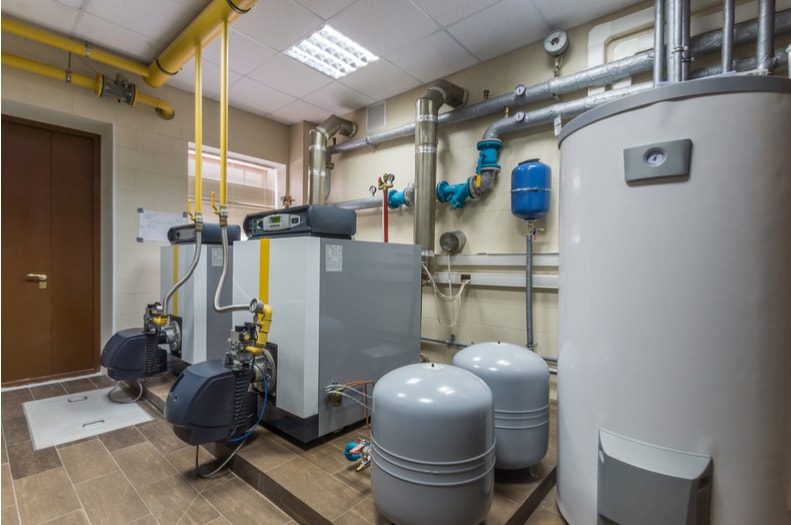 Gas boilers have been part of the central heating units of many properties in the United Kingdom. But a recent legislation has directed all property owners to get rid of their gas boilers by the year 2025. The same ruling states that all buildings constructed from 2020 should not have gas boilers. However, since gas is the main source of energy in UK homes, what could be the future of gas boilers in the UK?
The focus of the government here is to get rid of carbon-based sources of energy. This is in an effort to reduce the negative impacts of carbon emissions on the environment. That being said, the government cannot get rid of gas as a source of heating entirely. Making a complete overhaul of the heating system in the home will not be viable in a single period. The plan is to make gradual changes to the heating systems in the United Kingdom.
Hydrogen
The question on many people's minds is, 'What will replace gas as a source of energy in UK homes?' According to the most recent government reports, hydrogen is most likely to replace gas as the source of energy in the country's network. When hydrogen burns, it releases water vapour and heat, and that makes it safe for the environment. Another key benefit of hydrogen is that it produces very high quantities of energy per kilogram. For comparison, a single kilogram of hydrogen will produce as much energy as 2.8 kilograms.
It is possible to switch gas boilers with hydrogen boilers, but unfortunately, the system cannot be switched entirely. The most viable solution would be to integrate hydrogen and renewable energy systems into the existing energy network.
As for gas boilers, they will be powered by hydrogen and electricity which is generated by renewable sources of energy. But one problem which has to be addressed is the danger associated with hydrogen. This source of energy is highly flammable and is hazardous. Another problem is the fact that the production process of hydrogen results in the emission of carbon. To make sure the switch from gas to hydrogen makes sense, it will be important for the CCC to find a method of generating hydrogen without releasing carbon.
To make sure you keep up with government regulations, you should work with high-quality heating and commercial boilers services like ST Heating Services. Another reason why you should work with commercial boilers is the fact that they come with some hazard risks.
Why you should use ST Heating Services
Soon, the progressing plumbing industry will have technology advancements that will only be dealt with by professionals. ST Heating services, in North West, UK, carries out a wide range of expert commercial boiler servicing as well as boiler maintenance repairs at affordable rates. Furthermore, we install commercial and industrial boilers and give you up to date plumbing services.
The future of boilers lies in technology with boilers being connected to alarm systems that tell a malfunction. Have professional installations with ST Heating Services for safe and quality boilers. Additionally, we make detailed follow-ups to check and test the efficiency of boilers. What we offer includes:
Professional commercial boiler installation
We offer expert and friendly advice on boiler maintenance
24/7 Emergency follow up team to cater to your needs
The engineer assigned to you carries out ongoing maintenance
Customer care always tailored to individual needs
Comprehensive guarantee on all services
ST Heating Services Ltd, located in North West, UK carries out thorough commercial servicing in Manchester and the North West area, allowing you to have uninterrupted access to heating. Our professional team of experts performs detailed checks, testing for efficiency and leaving every vulnerable part of your system clean.
Having commercial boilers serviced annually is a practice that can boost efficiency, allow you to spot potential problems and ensure the safety of your premises and the people in it. For all your commercial and industrial heating services, including boiler installation, repair and maintenance in Manchester and the North West, UK, contact ST Heating Services Ltd today.
Final thoughts
The boilers trend insights predict massive growth in the end-users as they become more efficient. These operations advancement is to go for in the future.