It can be tempting to put any consideration of your heating system maintenance to one side for a few months when summer arrives. The warmer days are here, you have no intention of switching on your heaters. Yet it is important to check your heating system is functioning correctly during the summer months to ensure it is ready and safe to use once the temperatures start to drop. You do not want to wait until you need heat to find out you do not have any.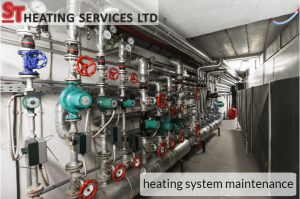 Change Filters and Check Air Vents
During the summer months there are a number of ways you can proactively help your heating system maintenance. Every now and again you can switch your heating system on just to make sure it is still working properly and that you will not get a nasty surprise come the first cold spell. Make sure air vents are clean and free of debris to help with air flow within the property. You should regularly change the filter on your heater to help air quality as filters can often contain trapped allergens.
Professional Maintenance
The summer months are a good time to schedule in a heating system maintenance check by a qualified professional. Preventative maintenance can save you potential hassles further down the road. A professional heating engineer will clean and check areas of your heating system which you can not, testing the airflow, examining the air vents and checking the boiler for faults. When considering your heating system, safety is paramount. A regular professional maintenance from a heating engineer helps make sure your boiler is safe and addresses the risk from carbon monoxide emissions.
An Efficient System
Summer maintenance not only helps ensure you are confident your heating will work when the temperatures start to drop, but the system will also be working more efficiently. An efficient system requires less energy to heat the property. The system will also be more efficient with clean filters and clear air vents, which has the further advantage of ensuring better air quality within the property.
Therefore, while it might be easy to forget about the heating system during the summer months, it is important to make sure the system is properly maintained. As well as helping prolong the longevity of the system, Summer maintenance goes a long way in ensuring you have heat available when you switch it back on for Winter.