A guide to Commercial Gas Services Terminology
Gas is a versatile and efficient method of powering appliances, heating homes and providing energy for industry. It's also the most common form of fuel used to power vehicles worldwide. But what do all those terms mean? While people in the business know what they're talking about, to the normal man on the street gas jargon and terminology can be difficult to understand. For those struggling to know what is being talked about when it comes to your gas engineer, fret not as it is nowhere near as difficult as you might imagine.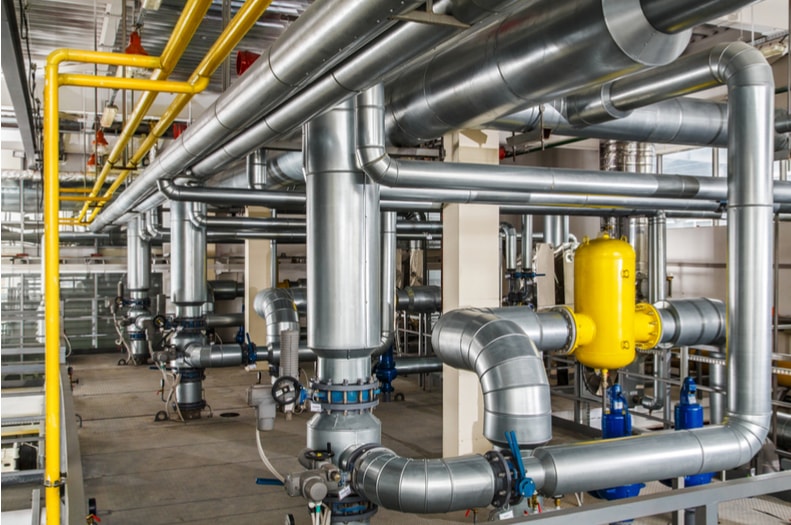 To start with, there's the idea of installing, which simply means connecting an appliance to the gas supply and making sure it is permanently fixed in position. To service or maintain an item is to make sure that it is still functioning both safely and efficiently. This may come in the form of a safety check by a qualified commercial gas services engineer. One thing that they will almost certainly get into is commission gas supply, which is usually undertaken when the item is initially set up – this is to ensure that everything is correct and gas safe when it comes to the operation of an appliance.
The different kinds of gas can also be difficult to ascertain, especially to those not in the know. Natural Gas, often referred to as NG, is what comes from the 'mains' and what most people think of when they imagine gas. This is what most items in the home will be using, and what you will be paying your utility bill for. There is also Liquid Petroleum Gas, also known as LPG, which is only really used by specialist items, and will not be generally seen in the modern home or workplace. This usually comes in canisters, and the two most well used forms are Propane and Butane. It is unlikely that any appliances in your property will require LPG, but it is possible that some camping equipment may still run on it.
The third option in commercial gas is natural gas. This will usually be piped directly into your premises from a central source, but could also come via LPG tanks which have been connected by specialised engineers. There has recently been a surge in the amount of businesses using this gas, from restaurants to power plants. This is because it can be used for a lot more purposes than LPG, and it has a much lower carbon footprint – but obviously there will be installation costs involved which you need to factor into your budgeting process.
Other commonly used terms in the industry include installation, which relates to the process of getting gas into your property. This can be done by using LPG tanks or a direct supply via pipes. You may also want to keep an eye out for maintenance agreements – these are becoming more common in commercial properties because they can help to reduce costs and ensure safety standards are being met throughout the year.
While there are some more in-depth terms that may be used by commercial gas services, most terms are only really needed by those in the industry: if you're unsure about anything happening in your home, a question to your gas engineer should quickly resolve issues. To speak to a qualified, gas safe engineer, please call us on 0161 279 0137 where a member of our team will be able to walk you through any potential issues – as well as explaining any terminology you may not understand.