Building contractors should be able to stick to the current industry standards and relevant government regulations. Some will be able to successfully complete their training, but they will still have trouble working competently in the field. NICEIC assesses these contractors on a regular basis to make sure they are competent and able to meet the requirements of the government.
Safety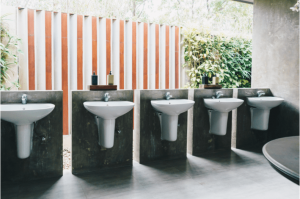 Construction and installation of commercial plumbing products is not just dangerous to the workers themselves; it can also cause injuries to other members of the public. The systems themselves should be built according to safety codes set by the government. If you work with an NICEIC contractor, you can be sure that the job will be handled as per the relevant safety codes.
Environmental Considerations
If you are environmentally conscious, you should consider hiring contractors who have been certified by NICEIC. When assessing its contractors, the organisation checks how much they are committed to the preservation of the environment. They ensure the efficient and sustainable use of natural resources throughout the construction process. Also, the contractors are assessed based on their use of energy-efficient processes and products. Similarly, NICEIC contractors will be fully compliant with the prevailing legislation regarding the environment and energy use. Besides helping you abide by the law, these contractors will help you lower your energy bills as they are focused on providing energy-efficient solutions.
The Platinum Promise
Another advantage of working with NICEIC licensed contractors is the fact that you get to enjoy the Platinum Promise. With this promise, you will be able to get to enjoy working with NICEIC contractors, even if the original contractor will have ceased to be registered with the organisation. Other NICEIC contractors will come to the site and ensure that the job is set right. For you to take advantage of this offer, your construction job must have been completed in the past 6 years by a licensed contractor. The contractor must have been licensed by NICEIC even at the time the installation process was completed.
If you have a construction, repair, or installation job in Manchester or the North West UK, you should consider working with NICEIC licensed contractors. With such contractors, you will be assured of a high-quality and extremely safe construction and installation job. You can contact ST Heating Services Limited for commercial plumbing and other installation jobs around the country. The company offers high-quality repair services on heating systems.