Updating heating systems with refurbished or new commercial boilers provides long-term economy and improved efficiency. Achieving a maximum return on investment is dependant on choosing the correct type of boiler heat exchanger to suit its location.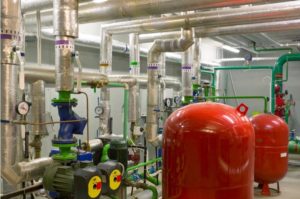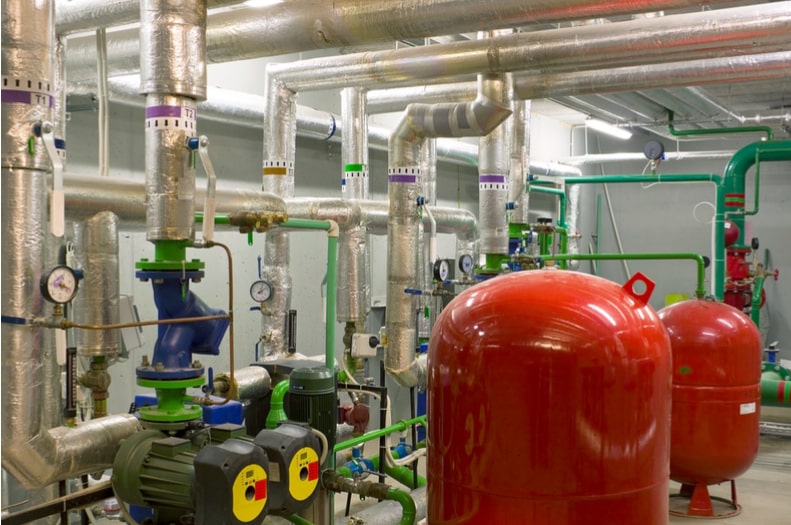 A new building offers greater flexibility and control over the design of the piped network. The type of building, quality of the water and the cost are important considerations but selecting an ideal metal is crucial.
Aluminium
Cost-effective, lightweight aluminium is perfect for wall-mounted installations. Aluminium alloys include elements such as zinc and copper for increased strength and durability. The metal is a superb thermal conductor. It offers high resistance to corrosion from water particularly if the pH level is between 7 and 8.5. A clean water supply is necessary to ensure an uninterrupted flow through the typically narrow pipework.
Cast Iron
A traditional choice of metal with added silicon and carbon provides a robust, heavyweight construction. It's particularly suited to refurbished systems due to its efficiency in managing accumulated debris within existing pipes. Cast iron retains heat effectively and has a high resistance to the corrosive effects of sulphurous gas. However, it is susceptible to deterioration when condensing is combined with flue gases that are acidic. It is occasionally necessary to install an additional heat exchanger to achieve optimum levels of energy efficiency.
Stainless Steel
Stainless steel alloys contain a minimum of 10% chromium producing a metal that combines medium weight with outstanding strength. The metal is a reliable conductor of heat and has a durability of up to ten years. It has a high resistance to corrosion and can tolerate a wide range of pH levels from 7 to 10. It's an ideal choice for damp conditions such as swimming pool facilities.
Carbon Steel
Steel has a great strength and durability but it is vulnerable to corrosion which makes it less suited to condensing. However, this can be corrected by fitting a second heat exchanger. Carbon steel has high thermal conductivity making it a cost-effective choice. Heat exchangers with a steel shell are particularly suitable for pressure jet boilers with variable heat loads for fuel efficiency. Choosing ST Heating Services for the installation of commercial boilers in Manchester and the north west ensures experience and reliability for all aspects of maintenance and repairs.