Top Reasons Why You Should Regularly Service Your Boiler
The regular maintenance of industrial boilers is essential to ensure they continue operating at full capacity. Also, you need to schedule the inspection of boilers regularly to ensure minor damages are detected and repaired before they worsen.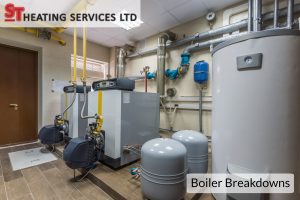 Boilers get damaged as a result of continually changing conditions around them. The changes in these conditions cause corrosion and equipment failure, meaning you have to carry out mandatory inspection and maintenance to avoid significant damages that can have greater effects.
What is the True Cost of Commercial Boiler Breakdowns?
For any industry, a boiler is vital for sustaining daily operations. So, commercial boiler breakdowns can bring most of the production operations to a halt.
Boiler breakdowns can cause severe morale loss among your employees, leading to an overall drop in production. No employee would want to work under uncomfortable conditions such as a freezing office or broken air conditioning systems. An employer owes employees good working conditions if they expect productivity in return. So, you should expect low production from your employee if their working conditions are below what is expected.
Benefits of Regular Boiler Servicing
Some of the benefits of regular boiler servicing include;
Prevention of Further Damages
With regular boiler servicing, you can put measures in place to prevent any minor problem from graduating to a breakdown. Also, repairing a broken down boiler is much more costly as compared to regular and minor repairs.
An efficiently functioning boiler can save you lots of money in energy bills. Also, regular servicing of your boiler reduces the chances of breakdowns, meaning you do not have to spend a lot of money on major repairs and replacements.
Most boilers explode when they breakdown; hence they can cause lots of damages and injuries to people around them when it happens. Boilers that are adequately maintained and serviced are less likely to breakdown thus are safe to work around.
Increase the Boilers Life
Boilers can be quite costly to replace once they breakdown. Therefore, you need to schedule regular servicing to ensure you maximize the boiler's life.
Regular servicing ensures you can replace or repair the boiler's faulty parts; this prevents a catastrophic breakdown.
Keeping your boiler working at full capacity should not be a difficult job, provided you contact ST Heating Services to carry out regular inspections and maintenance. We have qualified technicians who can quickly respond to your call and offer you inspection and maintenance services to prevent catastrophic commercial boiler breakdowns.