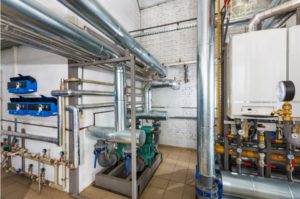 If you have a boiler, it is important to take it for servicing regularly. Failure to perform maintenance services on your boiler may cause it to stop running smoothly and safely. Like any other piece of equipment, your boiler is likely to break down if you do not care for it. You need to service it at least once every year. Some boilers may require maintenance and servicing more often depending on the level and frequency of use. Unfortunately, you cannot always guarantee good service for your boiler. Getting qualified heating engineers is not always enough to get the job done. The following are some things you need to check before getting your boiler serviced.
Ask About the Price
Consult your commercial boiler servicing company to find out about their pricing. Compare the services and prices of different providers to ensure that you aren't paying more than you need to.
Ask About the Services
Find out every service that your boiler servicing company will perform during a full service. A registered heating engineer should be able to provide you with all the services you need for your boiler. Make a checklist of the services you want to get for your boiler before visiting the servicing company. This way, you can get all the services you need. If you have any concerns or questions about the services offered, contact your commercial boiler servicing company before the servicing date. Good service should last at least 30 minutes. Good service should include;
Visual check.
Checking on the flue.
Ensuring that the safety devices work well.
Checking on the operating pressure.
Checking on all the major components of the boiler.
Cleaning the boiler parts if necessary.
Looking out for any working faults.
A detailed service report.
Certification
Research on your engineer to ensure that they are Gas Safe registered. If they do not have the relevant training and certification, they are unlikely to do a good job. If your engineer is operating illegally, they probably don't take their job seriously.
Is Your Boiler Still Under Warranty?
If your boiler is still under warranty, take advantage of it. Most boilers come with a warranty for labour and parts. The warranty may cover your boiler for one or two years depending on the manufacturer. If you have home insurance, find out if covers damages to your boiler. Paying for breakdown cover is a lot cheaper than getting a breakdown contract. It may help you save some money.
Even though conducting annual inspections and servicing on your boiler works, you should try to have boiler servicing every other month. Some of the most important items on your checklist should include; taking a visual examination of the hydronic piping, inspecting the burner flame, and testing the low water cutoff. One of the simplest was to take care of your boiler is by reading and understanding the owner's manual. Take note of the instructions and refer to it whenever you are in doubt. Get the help of an experienced technician whenever there is a problem and get our annual servicing from reputable agencies.