A boiler breakdown cover is a very important thing to have for your business or company, as boiler breakdowns can cause major problems and issues in the workplace, which can lead to costly delays or even damages.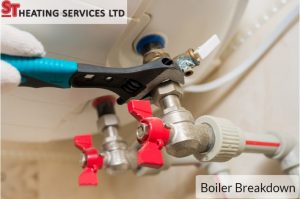 As any boiler operator will tell you – boiler breakdowns are inevitable. Be it caused by poor installation, lack of routine boiler maintenance, faults with component parts within the boiler or simply just through wear and tear – boiler breakdowns are common place. The question that should be asked is not "if" this is going to occur but "when". With preventative measures alone it is possible that boiler breakdowns could be avoided altogether but realistically they are always going to happen at some point so having a good boiler breakdown policy in place for when a breakdown occurs is essential.
How boiler breakdown cover works
With boiler breakdown cover the boiler is fixed by a boiler engineer who is not necessarily contracted to your business – meaning that they have no direct financial interest in fixing boiler breakdowns that occur within it. The boiler engineer will arrive at site and fix the boiler using whatever parts he/she needs without any consultation with you or anyone on your behalf. Of course in some cases there may be a discussion between the boiler operator and the engineer but this will always be done without involving you as the customer in anyway, shape of form so you remain fully protected against costs incurred during repairs (that's as long as these are covered under your boiler breakdown policy). Using an approved contractor means that you can't ever be left with any unexpected boiler breakdown costs to pay for and this is quite the best boiler cover out of all those boiler protection plans available.
Is it worth paying for boiler cover?
Boiler breakdown policies are available at a very reasonable price that any business or commercial company can afford to pay for and this will ensure that you're sure to have boiler breakdown cover in place.
When it comes to boiler protection, there are several boiler protection plans available but if you want the best boiler breakdown cover for your business then you need to make sure that you arrange boiler protection with an approved contractor such as ST Heating Services Ltd who specialise in boiler cover. Hiring an approved contractor means that your boiler will be looked after without worrying about paying unexpected costs for any repairs needed on a boiler that's protected by the best boiler breakdown cover out there.
Don't forget, when it comes to boiler service and maintenance contracts
It's not just boiler breakdowns that can be covered under boiler industrial cover, boiler maintenance contracts are also covered by many policies too as part of boiler business insurance. Thus there will be a regular boiler service each year as well the cost of purchasing new parts when they're needed (if you have decided with your contractor that these should be used instead of replacing your boiler) yet another benefit from using an approved company in North West Greater Manchester such as ST Heating Services Ltd.
What does boiler cover include?
Boiler breakdown insurance will cover boiler repairs, boiler maintenance costs and boiler servicing in most cases. There are boiler policies which do include boiler replacement, but this is quite rare for boiler insurance to cover the cost of a new boiler entirely.
There are other types of boilers that can be covered by boiler business insurance however; solar thermal systems won't usually be included as they aren't classed as backup heating when installed correctly. Yet for any commercial or industrial properties with a gas or oil boiler fitted, there will be boiler business cover available for them too.
What is the cheapest boiler cover?
Sometimes cost is an important factor when considering boiler breakdown cover. Boiler coverage is there to provide financial assistance should you have a boiler failure which may cost potentially hundreds or even thousands of pounds if not dealt with quickly. There are many cases where heavy snowfall has caused boilers to fail at night; this can cause problems when trying to find out what the fault might be especially if it's boiler breakdown on a Sunday or Bank Holiday so getting an engineer out will be more expensive than usual. To find out more about how ST Heating can protect you from unwanted boiler breakdown, please contact us on 0161 279 0137 or send an email to info@stheatingservices.co.uk.