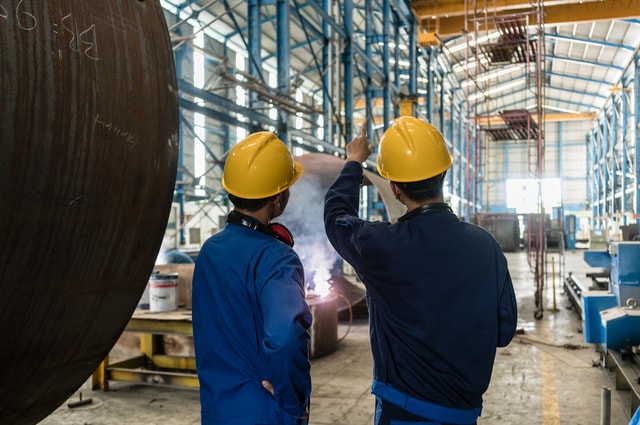 These 5 common checks for your industrial boiler do not replace maintenance and repairs through ST Heating Services Ltd, boiler repair specialists, and their trusted plumbers and gas engineers Manchester. The checks keep the boiler in good condition in between servicing, and prevent repairs from being necessary.
To save on repairs and prevent breakdowns and their impact, routine checks should be carried out by a trained appointed person regularly. The boiler's manual and contact details for the manufacturer and a repair firm such as ST Heating Services Ltd should be accessible and kept in a designated place, along with an updated log of checks.
Frequent General Safety Check.
A quick but thorough safety check to carry out daily, checking lamps and wiring switches, valves and taps for faults, pipes for leaks or damage, boiler noise levels, drains and condensation levels. A general visual check should be carried out to ensure safety and that the boiler's environment and housing is safe. Badly maintained boilers can potentially cause operational disruption or even fatalities.
An overheating boiler is dangerous and at risk of breakdown. The temperature of the boiler should be checked regularly, and a log should be kept. It is critical to spot potential problems. The normal recommended temperature should be known, and any variations noted, and an eye kept on the strength and colour of the flame of a gas boiler, gas engineers in Manchester should be contacted through ST Heating Services Ltd if there are any concerns.
Fuel Levels, Circulation and Pressure.
Anything wrong with the fuel could cause inefficiency, damage to the boiler, or even breakdown, leading to expensive boiler repairs. Fuel should be checked frequently and checks should be logged. The system should be checked for leaks or corrosion. Fuel strainers on oil fired boilers should be checked for sediment regularly to maintain efficiency and prevent damage. Fuels and pressure should have a correctly calibrated gauge. The water levels of a steam powered boiler should be monitored with a gage glass, and consistent low water levels would indicate a leak or inefficiency. Water condition should also be checked for sediment affecting circulation. The sump pump should be checked weekly.
Smoke Detector, Alarms and Valves.
For obvious safety reasons boilers should have smoke detection equipment and low pressure and low fuel shut-off alarms or valves. These should be checked regularly to ensure that they are working well. An alarm failure could put the whole system out of action or cause fatality. Smoke alarms, pressure alarms and valves to shut the system down should also be checked. Fire fighting equipment should be available in the boiler room, and well maintained.
Chimneys, Vents and Outlets.
It is vital that the outlets for the boiler are checked to ensure that they are flowing clearly and the boiler and room is ventilating well, otherwise the waste fuel, smoke, condensation,soot or carbon monoxide can return to the boiler system and cause damage or get into the boiler room or building,causing potential health hazard, poisoning or evacuation.