ST Heating Services Ltd. are experts in a variety of areas, including industrial and commercial boiler installations in Swinton, Manchester and throughout the North West, UK. Whether your new boiler or replacement boiler is to be installed in your property or business, there are a few important steps to carry out post installation to ensure that you remain compliant with national health and safety rules and regulations. Here, we talk you through them.

Who Needs a Commercial Gas Safety Certificate?
The answer to this question is very simple: anyone that has a commercial property that has gas appliances should have a Gas Safety Certificate. In UK, it is a criminal offence if you are running the pre-described property without a valid annual Gas Safety Certificate. Our company issues these certificates after completing any commercial gas services.
Getting a Gas Safety Certificate is easy, just contact us and we will give you a quote in less than 24 hours. With us, your gas boilers and gas safety certificate get serviced within countable days.
Regulations about the Gas Safety Certificate
In the UK, more than 30 people die each year because of carbon monoxide poising. The main reason is gas appliances that are poorly installed or badly maintained. According to the Gas Safety Regulations 1998, every person that uses gas systems has to ensure that they are safe and fit for use. All the details concerning this can be reviewed at the Gas Safety Regulations website.
The main duties of gas appliances users include ensuring annual servicing and inspection of all the gas heaters, boilers, fires and any other gas appliance. It doesn't matter whether you are a tenant or a landlord; these regulations apply to anyone with any gas appliance.
The size of the gas appliance, its type or the location do not matter because it is a must that you ensure these appliances are serviced at least once a year. That does not tie you down since they can also be serviced regularly according to the manufacturer's specification.
What happens when you don't have a Gas Safety Certificate?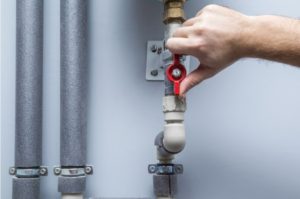 Why should you take any risks while you can simply get a gas safety certificate? There are so many penalties when a person is found guilty of not having this certificate. You can be asked to pay some penalty fees, lose supply, or even get imprisoned. There are so many life risks involved and getting a safety certificate is better.
In case deaths occur and you are found guilty of not having the gas safety certificate, you can be charged with manslaughter charges. This applies to any landlords or agents. It may also make the property's insurance invalid leading to claim damages.
The cost of a Gas Safety Certificate
At ST Heating Services Ltd we offer the best prices in UK. The cost of this safety certificate depends with the number and type of gas appliances a customer has. You should not hesitate, contact us and get your annual Gas safety certificate at affordable prices.
Information found on the Gas Safety Record
These are some of the compulsory things that have to be found on a gas safety record:
A detailed description and location of every appliance that has been checked
The engineer's name, signature and registration number
Address and location of the property on which the gas appliance is installed
Defects detected on the appliance and the necessary step to be taken to repair it.
Date of the checking
Name and address of the landlord or agent
Detailed reports of the safety checks carried out
Who do I need to inform about my new boiler installation?
When a new boiler is installed, whether in a privately owned property or in a business, the Local Authority needs to be informed within 30 days of the work being completed. ST Heating Services Ltd. will do this for you as part of our boiler installations service.
Will I receive any documentation?
Yes. All of our engineers are registered and as such, will access the Gas Safe register to inform the Local Authority of your boiler installation. Following this, you should receive a Building Regulations Compliance Certificate through the post within 28 days. This certificate belongs to the property, not you as an individual. As such, it should be kept somewhere safe and passed on to the next owner of the property if that time arrives. You will also need it if you re mortgage your property or take a loan out against it. The Building Regulation Certificates can also be duplicated in the event of loss if required by accessing the Gas Safe Register website and paying a small fee of £6.
Is the anything else I should know?
It is highly recommended that you get your boiler serviced regularly to prevent breakdown or potentially more serious issues. Most gas engineers will recommend that this is carried out annually and we strongly agree. For businesses and landlords, a regular boiler service is a legal requirement. As part of our wide range of services at ST Heating Services Ltd., we will carry out comprehensive boiler services as and when required. Should the worst happen and your boiler does breakdown, we are also on hand to get you up and running (and warm!) again as quickly as possible.
If you or your business is considering installing a new boiler or replacing a old one, please do get in touch with us by telephone on 0161 279 0137 or email at info@stheatingservices.co.uk. For any commercial gas services you might need in Manchester and anywhere in North West, UK contact us. Our friendly staff are on ready and available to talk you through the process, including our very competitive rates. We look forward to hearing from you.