The essence of a boiler in any home cannot be underestimated. Without a proper functioning boiler, your house will not be as warm, and cosy as you would like it to be. However, as boilers age, they develop mechanical problems that inhibit them from functioning well. As such, they need frequent repairs, and in some extreme cases, replacement is recommended.
If your boiler is not in peak condition, consider hiring professional boiler repair services. Do not, however, attempt to repair the boiler by yourself, as this is dangerous.
Here are some dangers of carrying out boiler repair;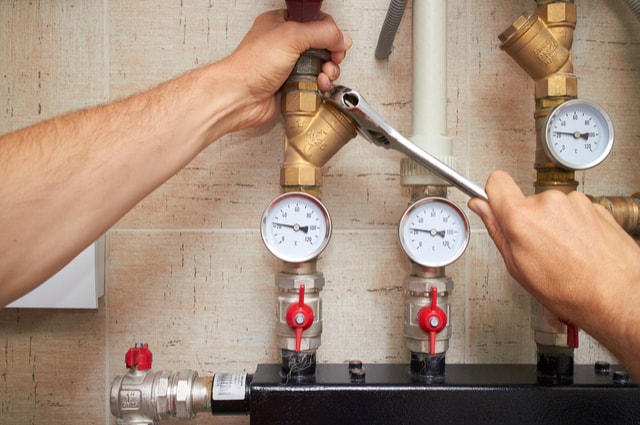 Boiler explosion
Boiler explosion incidences are known to be catastrophic. They put the whole household in danger of serious injuries. Typically, boiler explosions are caused by a faulty pressure valve or internal corrosion of the boilerplates. In most instances, only a professional can identify these faults and repair them effectively. Attempting to repair them by yourself or carrying out an incorrect diagnosis of the problem puts your boiler at risk of explosion. Therefore in case, you notice your boiler is not functioning properly, your best bet is to call a heating repair professional.
Carbon Monoxide poisoning
Carbon monoxide is one of the deadliest gases on the globe today. It is characterised by inhibiting someone's ability to breathe leading to an untimely death. Carbon monoxide poisoning is more common in older open flued boilers. These boilers take the air for combustion from the room. If the boiler gets insufficient air, thermal convection fails, and carbon monoxide is spilt in the room.
Another cause is an incorrect diagnosis of the problem, especially if you attempt to repair the boiler by yourself. Symptoms of carbon monoxide poisoning include dizziness and difficulties in breathing. If you are experiencing any of these, it's vital to call in a professional to check your boiler. However, do not attempt to rectify it by yourself.
Boiler breakdown
Sometimes boiler faults might present as simple "do it yourself tasks." However, if you attempt to repair them by yourself, you might damage your boiler. A professional heating repair company should address any suspected faults.
At ST Heating Services we take pride in being the ideal heating and repair company servicing the North West. Having been in the industry for years now, you can trust for quality heating systems repair. Contact us today for bespoke heating and repair services in the North West, UK.