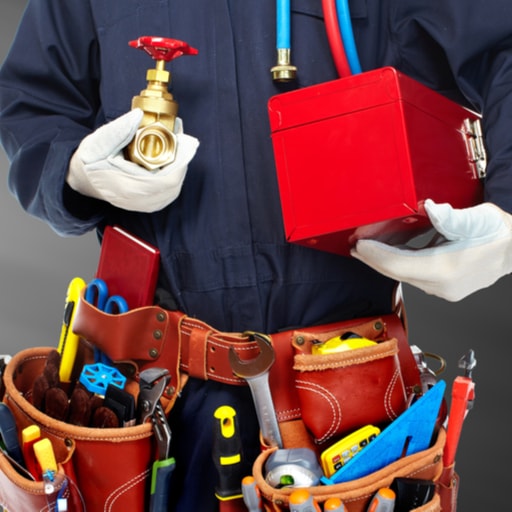 For a domestic heating engineer, most jobs will be in family homes. Moving towels and sheets from the airing cupboard to get to the boiler is a normal part of the day. Customers are homeowners, happy their hot water has been restored. In contrast, a commercial heating engineer can be called to any number of commercial premises. From schools and offices to hotels and hospitals, anywhere that has the need for a large boiler and heating system will need a specialised engineer who can keep it running smoothly. Jobs large or small can crop up at any time, so a commercial heating engineer needs to be up to the challenge of anything the day throws at them.
Commercial Boiler and Heating Installation
All commercial buildings have different needs when it comes to boilers and heating. Choosing the system to suit your circumstances means you won't be struggling to generate enough heat from too small a boiler or have a system that could supply a cathedral heating a small church. An engineer can advise you on what system would be best for your business and install everything from boilers to pipework.
Planned Maintenance
Commercial boilers work hard to keep buildings warm and supplied with hot water whenever it is called for. Regular servicing is essential to keep them running safely and efficiently, it is a bit like having an MOT for the car. In most commercial buildings, servicing is also a legal requirement, so needs to be carried out regularly. A heating and plumbing maintenance plan will mean your boiler is performing as well it can, saving money and preventing unnecessary emergency repairs. Engineers carry with them all the parts needed to carry out the service, keeping the business and the boiler running smoothly.
Commercial Heating Repairs
Unfortunately, even with regular servicing, things can still go wrong with commercial heating systems and leave your business with no heat or hot water. Commercial heating engineers will be able to find the fault and get everything working again as soon as they can. A heating system on such a large scale, with so many components, can make finding the problem a tricky task. It could be anything from burner and combustion problems to pumps or pipework. Whatever the issue, an engineer can repair or replace the part and limit downtime for your business.
Commercial Safety Certificates
If you are a landlord or employer, then you are responsible for the safety of tenants or employees on your premises. Throughout the UK, around 30 people a year die from carbon monoxide poisoning due to badly maintained or faulty gas appliances. Carbon monoxide is released when the fuel being burnt is unable to fully combust because not enough air is available. A commercial heating engineer can carry out a visual inspection and also test the boiler before issuing a Gas Safety Certificate. If you don't have a regular inspection, it is not only breakdowns you have to worry about, your boiler could be putting lives at risk.
A commercial heating engineer in Manchester may encounter any one of these jobs on a daily basis. They are the people keeping you warm, supplied with hot water and, most importantly, safe throughout the year.