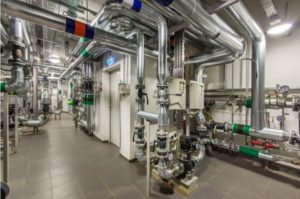 Boiler breakdowns in Manchester can be such an inconvenience. If you leave your boiler unused for prolonged periods, it is likely to break down when you need it most. Recognising common reasons for breakdowns makes it possible to correct them and avoid expensive repairs. If you want your boiler to be in the best condition for use during winter, service it during the summer. If, however, you are unable to perform regular maintenance services in the summer, there are a few causes of breakdown to look out for. They include the following;
Inaccurate Thermostats
If the thermostat of your boiler is inaccurate, it may lead to a breakdown. It may not produce enough heat to keep you comfortable. If you use your boiler for a long time, the thermostat may lose its accuracy. You need the help of a boiler engineer o get it fixed.
Loss of Pressure
Loss of pressure can cause leakage and other problems on your boiler. It may also be a sign that your pressure release valve needs to be replaced. In case of loss of pressure, our first move should be to check your pipes for signs of leakage. Do not attempt to resolve the problem on your own. Get the help of a professional instead.
Pilot light goes out
Your boiler's pilot light needs to stay on. If it goes out, your boiler may be unable to generate hot water. If your boiler is an older model, it is heavily dependent on the pilot light Ask your boiler engineer to help you with the problem before it gets out of hand.
Boiler keeps switching off
If your boiler randomly switches itself off, it is an indication that something is wrong and you need to get it repaired as soon as possible. It may be a sign that your condensate pipe is frozen. If you do not deal with the problem instantly, it may lead to a breakdown.
Strange Noises
If your boiler is suddenly producing unusual sounds, it is a sign that there is a problem. It may be caused by low pressure or leaks. You should check for leaks and get the help of a boiler engineer as soon as possible.
Radiators Not Heating Up
If your radiators are not heating up, they may be a sign of a problem. It is usually a sign that there is too much sludge in your system. If only your bottom radiator is heating up, consider bleeding the radiator. If some radiators are heating up and others are not, you probably need balancing. Other procedures are fairly simple and you can do them on your own. If however, you are not comfortable, get the help of an engineer.
If you got your boiler ten or more years ago, you should probably get a new one. Older models are susceptible to breakdowns and they do not run efficiently. Failure to get a replacement may cause you to spend more money than you need to. Boiler breakdowns in Manchester are a common problem but fortunately, it is possible to find a solution.
For any queries regarding your commercial boiler systems, please call us on 0161 279 0137 or email info@stheatingservices.co.uk.