Commercial plumbing services are a necessary service for any commercial building. Without them, the infrastructure of your business will suffer and you could face costly repairs in the future. This blog post discusses some of the different types of commercial plumbing services that you might need to have done on your property.
Commercial plumbing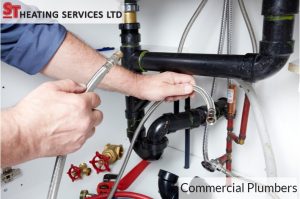 is a specialised field of construction that focuses on the installation and maintenance of commercial buildings. You may need someone to fix leaky pipes, install a new boiler or service any new fixtures and appliances that have been installed in your building. There are several types of commercial plumbing services available for you to choose from, so you can find the best one according to your needs! Here are a few examples of the many varieties of commercial plumbing services that may be required.:
This type of commercial plumbing service involves the repair and replacement of damaged pipes. A commercial plumbing service can include the repair of any leaking pipework or pipes that are causing problems in your building. This is especially important if you have a problem with flooding! If you have detected a leak in your building then we can send out one our technicians to carry out this work for you. They will first assess what needs to be done before carrying out any repairs or replacements.
Boiler Installation or Replacement
A new boiler can be extremely expensive but not if you have a commercial plumbing service that offers competitive rates for this type of installation! We may recommend getting a new boiler installed in your building to make it more efficient and therefore cheaper – as well as reduce the risk of any future problems with it.
Installing New Fixtures and Appliances
There are many commercial plumbing services that can help with the installation of new fixtures and appliances in your building. For example, we may need to install a new air conditioning unit or tap/sink due to a broken one. If you want to remodel your commercial structure in any way, it's recommended that you contact a commercial plumber first to see whether your plumbing system will be affected. Discuss any new fixtures, appliances, or pipes that must be installed in your building with your commercial plumber.
Hiring a reputable plumbing company for any operation, problem, or work is critical if you want to ensure that your commercial plumbing system is in good hands. No matter what commercial plumbing services you require from your plumber, give ST Heating Services a call today on 0161 279 0137! Our experienced team of commercial plumbers operate in Swinton, Manchester and throughout the North West, UK.