FAQs on Commercial Gas Engineers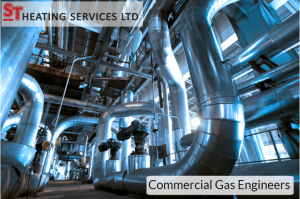 Gas, according to many should be part of the basic needs in the majority of homes all over the world. There are several gas companies these days and the number is bound to increase over time but what is of much importance are the commercial gas engineers.
On the websites of gas companies, clients have many questions that they ask frequently and this article answers some of those FAQs in detail. Here is are some of the questions that are frequently asked by clients and need further clarification.
What does a commercial gas engineer do?
Well, the answer to this question lies within the question itself. A commercial gas engineer as the name suggests is a gas expert who does the installation, testing, and maintenance including repair of gas appliances in homes and other places such as hotels in need of gas. They not only work on gas appliances but have vast knowledge that touches on central heating boilers and heaters as well. This expertise includes the installation, serving and testing of the pipework and the appliances such as boilers in homes schools, hospitals, hotels, warehouses and several other places with a big human population.
How do I know if an engineer is Gas Safe registered?
Gas engineers are required to have licensing allowing them to offer their services to clients, and in addition to this, to be Gas Safe registered. Upon registration, the commercial gas engineer is provided with a unique 7-digit license number which is also written down on their Gas Safe ID card and this is what you need to take a look at to establish if the engineer is Gas Safe registered. Search these 7 digits on the Gas Safe register website to have complete confirmation.
Are all British Gas engineers Gas Safe registered?
Yes and No. All gas engineers are required by law to be Gas Safe registered by the relevant authority before joining an existing gas company or starting their own. The no in the answer is there because, even though Gas Safe registration is a legal requirement, there are those engineers who are cunning enough to operate illegally without licensing or the Gas Safe registration and you need to avoid them like a plague.
What should I look into when trying to find a good commercial gas engineer?
There are very many of these commercial gas engineers available in the market but not all have got what it takes to deliver services to and beyond expectation. You need to look into the following factors to find an ideal commercial gas engineer;
Good customer reviews
Gas Safe Registration
Valid insurance which includes public liability insurance
Certification or licensing to provide their services
The charges of the commercial gas engineer
As you seek to find a good commercial gas engineers, there is need to consider choosing ST heating services LTD for all your industrial and commercial boiler, heating and plumbing services, repair and maintenance in North West UK and Manchester for their affordable rates, quality of service and also reliability in service delivery.