Commercial Boiler Servicing
Commercial boilers are an integral component of human life, with UK only having more than 26 million of commercial boiler units installed. This is such a big number because people appreciate the service they receive thus it is imperative that there boilers are serviced to ensure that they perform at optimal levels. The average service life of a commercial boiler is approximately ten to fifteen years with adequate service.
How Do You Know When Your Boiler Needs Servicing?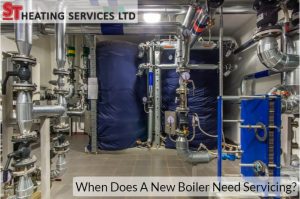 Boilers are a great way to keep your premises warm and comfortable. However, even when they are this effective, there are sometimes that you may notice reduced effectiveness. You should call in for assistance from reputable boiler servicing in Manchester.
Why should you have your new boiler serviced?
With any new boiler, it is crucial to ensure that servicing is regular to help prevent any breakdowns or faults occurring and also to maintain its performance.
Boiler servicing in Manchester involve business insurance policies and warranties, where you're required to complete a regular service to keep them in good condition.
 When should your first boiler service take place?
Signs of a Faulty Boiler System
Here are some other signs that your boiler needs servicing.
Clogged Filters: Check whether your boiler filters are clogged. Call a boiler servicing expert if you notice that it's dirtier as this leads to blockage.
Leaks: Gas and water leaks from the boiler are an indication that the boiler is inefficient. If the issue is unattended, you may experience extensive damage to your property at large.
Energy inefficiency: Escalated energy bills in the home could mean that the boiler's efficiency is compromised. Keep tabs on your monthly energy bills and lookout for a hike.
Operating issues: If your boiler is slow to heat up or is not heating at all, you need to call boiler servicing and maintenance experts. Any operation issues indicate inefficiency and must be attended to promptly.
Sounds from the boiler: A hissing sound from the boiler indicates that there are deposits on your boiler. If not checked, the accumulation could cause further damage and maybe a total breakdown.
All these issues demand quick attention from knowledgeable and experienced boiler servicing in Manchester. You can contact ST Heating services and let them contain the problem early enough.
Annual Maintenance
When it comes to the first service, servicing your boiler should take place a year from the date of installation. However, some manufacturers may recommend 24 months from the installation date as acceptable.
During summertime, boilers are often not in full use as it would during the winter. Colder temperatures can prove to be troublesome for plumbing systems and central heating when it comes to boiler servicing in Manchester. It's for these reasons that annual maintenance is best during the summertime. Furthermore, It's good to ensure your boiler is in good working condition when the colder winter months arrive.
Falling Inefficiency
Any boiler will experience wear and tear over time, and parts can become worn or broken. As a result, it can lead to you not getting the needed heat, especially during winter. Additionally, it can also end up costing you more in electricity bills.
Getting faults and other problems such as sludge, rust and limescale build-up identified and fixed soonest will help you avoid larger expenses at a future point in time.
Servicing as a Preventive Measure
Don't wait until when serious problems arise to have the boiler serviced, have it serviced annually. Annual servicing is sufficient to keep your boiler working smoothly and efficiently.
A boiler that isn't efficiently running can cost you money, so ensure you get your boiler serviced irrespective of whether or not it's new, or you are facing some problems with it.
Signs that your boiler needs servicing
For you to enjoy the full capability of your boiler, regular servicing is imperative to ensure that you enjoy continuous access to hot water and heating without having to worry about it breaking down while in operation. Complacency will only lead to bigger and more costly problems for you hence there are a number of things you should look out for:
A rise in the fuel bills: An abnormal rise in your fuel bills is just a clear indicator that there is something wrong since an inefficient boiler tends to consume more fuel than usual.
A drop in temperatures: If you notice that your property remains consistently low despite the fact that the boilers are switched on, there could potentially be a problem with your boiler and it calls for immediate servicing.
Funny noises: If you've heard a noise you hadn't heard before, there is reason for you to check it out. The sounds could vary from ticking, clunking or whirring and they should alert you that there is something wrong.
Why should you service your boiler?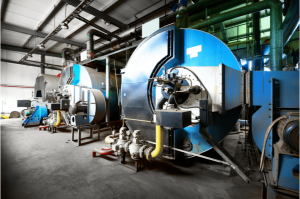 There are benefits that accrue to you if you frequently service your boiler annually. Servicing a boiler could potentially increase the lifespan of a boiler that could have otherwise packed up sooner. Furthermore, a faulty boiler that has not been serviced in a long time can easily be disruptive in your place of business and some cases even be unsafe.
Regular servicing could lead to the discovery of some minor issues with the boiler that could have potentially grown into troublesome errors in future. You will be saving yourself a lot of pains in future. You will identify all the replacement parts before they are completely worn out.
Steps in servicing commercial boilers
Before you outsource for maintenance services, it is vital that you first find out their Gas and Safety Accreditation. That is why we ensure that you receive world class services following these outlined steps:
1. Visual inspection: We ensure that look at the pipework, flue and boiler to ensure that they are correctly installed including every component both internal and external while basing our assessment on the existing regulations.
2. Checking the components: We will dismantle your boiler to take a look at every component including the burner, gas pressure and flow, heat exchanger, seals, electrodes, safety devices, spark probe, fans, condensable trap and pipe, main injector, flue and combustion among others.
3. Testing: We then conduct a performance test to make sure that your system is working in accordance with the set regulations while fixing any arising faults.
4. Reporting: When we are done, we will provide you with a report that extensively give you a picture of the whole process and informed if your boiler is in violation of any regulation.
5. Signing of documents: At this stage, we would just need you to sign a report to ensure that everything is up to your liking. You may need these document in some instances.
Benefits of Choosing ST Heating Services
Hiring professional heating services has its perks. Not only do you prevent major boiler issues early, but you are also able to save yourself a considerable amount of money.
Available 24/7: Since some boiler issues are emergencies, you can get through to them on the provided phone number or email. In Manchester, they can look into your issue almost immediately.
Experienced Boiler Servicing: Our professionals are highly knowledgeable in boiler repair, maintenance and replacement services.
Saves You Money: With the significant threats and issues taken care of, you can rest assured knowing that you are at zero risk of extensive boiler problems.
Our team of engineers perform professional inspection, repairs and maintenance to ensure that your boiler works optimally. There are many benefits of keeping a well working boiler system within the property. With the considerable investment that it is, you should only let the professionals handle it. ST Heating Services has the experience and expertise needed for the job!