Your System Maintenance Plan from ST Heating: what's included?
If you are unsure of what plumbing and heating system maintenance entails, this blog post is for you. We will discuss what exactly plumbing and heating system maintenance plans include, as well as the benefits that come with it.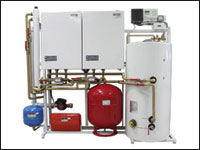 At ST Heating Systems, not only do we aim to offer the best in heating equipment and a first rate installation service, but also the security that means you won't have to face the "nightmare before Christmas" heating scenario that we all want to avoid.
The key to this is very simple: a regular plumbing and heating system maintenance programme. We'll help you understand what's involved and why you should make it part of your standard procedures, whether you're a domestic or commercial client.
We offer plumbing and heating system maintenance plans that are tailored to suit your specific needs – whether you've just moved into a new home, or if you want the peace of mind in knowing our experts will come out at least once every six months.
What Is HVAC?
HVAC stands for heating, ventilation and air conditioning. HVAC systems are designed to provide a comfortable living environment by regulating the indoor temperature while simultaneously controlling humidity levels and filtering all incoming fresh air from outside sources. Your plumbing system is responsible for distributing water through your home or commercial building in order to keep plumbing fixtures working properly and deliver hot water as needed.
Throughout its life span, an HVAC component such as an A/C compressor will require scheduled maintenance in order to ensure that it continues functioning at full capacity without any safety issues arising which could cause property damage or injury to those residing inside of it. Heat pumps may also need regular service checks if they have been installed incorrectly due to their sensitive nature however this varies
What Does a System Maintenance Plan Include?
First and foremost, you need to have the security of knowing that if something goes wrong, you can call on specialists in that type of system to attend promptly. Our experienced heating engineers have expertise in the full range of oil, gas, LPG and dual fuel systems. You can have confidence in that because we provide services to some of the biggest contractors in the north west, including councils and educational establishments. We provide not only system maintenance but boiler installation and a full range of plumbing services and after-sales support.
Maintaining your system with safety in mind
A maintenance plan is about keeping you warm and comfortable, but it's also about safety. Our skilled and qualified engineers understand every aspect of your equipment, carry spares, and can often advise in advance if part of the system is likely to need replacing before the next scheduled visit. Ignition switches, filters and other parts of the system need regular cleaning, too. Pressure adjustments, thermostat calibration and testing of electrical components can all be done at the same time.
Regular maintenance: your cost-effective insurance against break-downs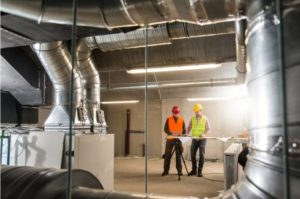 Regular maintenance visits can actually assist in keeping your equipment functioning better over a longer period of time. That can help save you money as well as helping you avoid the hassle of broken-down heating, for however temporary a period. Maintaining your heating system might be crucial if ever you need to make an insurance claim, too, something that not everyone considers. We take pride in knowing our experience will save you time, trouble and money. Every plumbing and heating system maintenance plan includes:
-A full service check up on all aspects of your plumbing and heating systems; checking for leaks, broken parts etc. Refrigerant leak checks are also included with the plan as well as any minor repairs needed which may be discovered during the inspection such (e.g. tightening loose fittings)
– Regular inspections yearly to ensure your heating system is working smoothly from start to finish – this ensures no surprises when it comes spring time.
– A plumbing and heating system replacement plan when the time comes which entails a detailed consultation to determine your needs, plumbing equipment selection based on our experience with plumbing systems for homes of all shapes and sizes.
– And finally, we provide everything you need right down to the last connection point so that plumbers from other companies are not needed.
To find out more information about our heating and plumbing services, contact our team at ST Heating with any enquiries.