Without effective industrial heating systems, your employees will not get the comfort they need, especially during cold seasons. If your warehouse has large footage or does not have an ambient temperature, your workers will have to cope with undesirable working conditions. Employees tend to be less productive when they do not have suitable working conditions.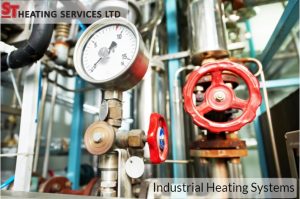 We are a team of experts that are well versed in warehouse heating systems. With unique tactics to ensure that your warehouse has the right temperature, you can always count on us since we also provide some of the most affordable services in the region.
Keeping Your Warehouse Warm in Winter
You need to start by speeding up the external doors since they will be opening and closing many times each day. When this happens, there will be a significant loss of heat and energy during winter. To reduce the expenses, it is essential to keep the warehouse doors closed most of the time. However, if you prefer keeping the doors open during the day, you need to ensure that they open and close fast so that their operation is kept as efficient as possible.
Check the floor regularly. Most of the time, a wet warehouse floor might be a sign that you are dealing with the evaporation problem within the warehouse. This issue is also known as 'Seating Slab Syndrome.' With evaporation going on, employees with bulky protective cloths are at high risk of getting injured because they can easily slip and fall. Therefore, make sure that wet spots are avoided at all times. Also, a wet warehouse floor might be a sure indication of a problem with the airflow.
Check the ceiling periodically since warm air always rises. When this happens, it combines with warmth from the sun on the roof. This implies that the temperature in the lower region might be cold, and there might be some warmth in the ceiling. Consider using HVLS fans to redistribute the warm air in the lower areas so that employees get the best working environment. If you integrate the HVLS fans with the HVAC system, it can reduce the strain on the system so that you get to save money on power bills.
You should also check the design of the warehouse and ensure that it encourages the distribution of heat during cold seasons. Talk to us for help with your industrial heating systems, and we will ensure that we make your warehouse warm and comfortable throughout the year.