Heating is a vital element for a significant number of industrial processes. From changing the state of substances and blending liquids, to product processing and steaming, the role of heat in the manufacturing sector cannot be ignored. This role is achieved by the use of industrial heaters, which come in different configurations, shapes, and types. Here is a highlight of the diverse industrial heating types by their application.
Circulation Heaters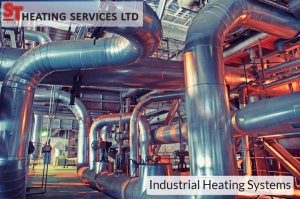 This type of industrial heaters applies the flanged immersion mechanism to heat pressurised fluids. The efficiency and performance of circulation heaters is compared to the industrial heat exchangers because of the similarity of their principle of operation. What this means is that the fluids circulate the vessel through a closed pipe circuit. During this process, the fluid conducts transfer of heat with the medium of the tube side. The medium passes through the heating elements installed within the vessel, which is then forced out through the outlet nozzle with a desired temperature. Circulation heaters are popular in cooling towers, commercial food equipment, and storage industries.
Immersion Heaters
Immersion heaters are the most popularly used type of heaters across multiple industries. These heaters apply direct heat transfer mechanism to heat liquids in tanks or containers. Immersion heaters can be used to heat different types of liquids, including chemicals, oil, and water. They are designed to function like electric kettles, where their heating elements are built within the container holding the liquid. Immersion heaters are also considered to be more environmentally friendly compared to other heater types.
Duct Heaters
The heating elements of a duct heater are installed into the ducting of the vessel. The heating element converts electricity into heat, which is transferred to the air passing through the ducting. They are commonly used to heat streams of moving gas or air. The industrial applications of duct heaters include process heating, ventilation systems, ovens, and comfort heating.
Space Heaters
Space heaters are used to supplement the central heating system of a confined space or area. Space heaters fall under three primary categories, which include convention, infrared, and gas heaters. Convention heaters pulls air from an area then pushes it back after heating it. This process only stops when the thermostat built with the heater senses specified temperature levels. An infrared heater, on the other hand, warms up a room through infrared radiations. They focus on objects or individuals within their path. For gas heaters, a flammable fuel is used to heat a confined space.
Are you looking for commercial or industrial heating services around North West, UK? Search no more! At ST Heating Services, we provide you with a wide range of heating services, including plumbing and boiler heating servicing, maintenance, and repair services. Our services are available to clients around Manchester and throughout North West, UK. Contact us today for a quote on 0161 279 0137 or email info@stheatingservices.co.uk.