What You Should Consider Before Buying an Industrial Heating System
Industrial heating systems are used to provide heat that is needed in industrial production process. An effective heating system should minimise power usage. Experts in the field should install systems that are customised to meet your needs. A professionally installed system should optimise reliability, safety, and efficiency.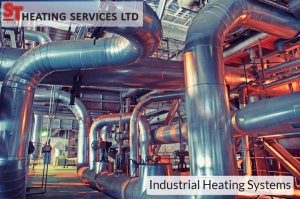 The energy efficiency of a heating system is vital since it should consume as little amount of energy as possible. However, quality should not be compromised to save on power bills. The system should have the ability to manufacture products that meet the set standards. Before purchasing a heating system, it is prudent to consider the nature of the area being heated.
Radiant Heating
This type of heating is mostly used in large spaces. It is characterised by radiant tubes that are suspended from the roof. Heat is equally distributed in the form of infrared radiation from the surfaces of the radiant tubes. Excitingly, the heat does not warm the air. It is only focused on warming people and objects in the preferred space. The heat is controlled so that it cannot cause discomfort to people during the production process.
Warm Air Heating
This heating method is characterised by a fan that draws air near a heat exchanger. The air is heated and then distributed equally in the room. The system is mainly used in places where constant temperature is needed in each corner of the space. Warm air heating can be sourced from various gadgets, which include an electric element, oil or gas-fired burner or hot water circulated on the heat exchanger. This system can either be placed on the floor, suspended on the roof or mounted on the walls. When the system is placed on the floor, ductwork is needed to distribute warm air throughout the space evenly. An expert in an industrial heating systems will help you choose the right layout for you after evaluating some factors.
Air Rotating Heating
Theses heaters are the currents trend in the market. They are characterised by high end axial fans that distribute large volumes of low-temperature air in the space. They are suitable in low populated areas such as in warehouses.
Destratification Heating
This method is used to minimise the volume of warm air that rises to space. Remember, warm air is required in the occupied area and not on the top of the space. Destratification fans are used to push back the rising warm air to the occupied space.
ST Heating Service Ltd has qualified contractors that have made a name in the repair and maintenance of heating systems. We have reputable engineers who have grasped the science of industrial and commercial plumbing. We provide high quality services, which are not only cost-effective but also safe.