A boiler is a common heating system that is very useful especially for older houses located in colder regions like the Northeast of UK. Boilers are used to heat and distribute hot water and steam to rooms through pipes in the house. But how do you choose to purchase the right type of boiler when you want to make a boiler replacement?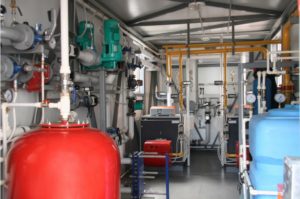 Let us go through the most important tips that you should consider when purchasing a boiler.
Types of boilers
Gas-fired Boilers: propane or natural gas fuel are highly efficient sources of fuel for this type of boilers.
Oil-fired boilers: these boilers are commonly used in areas where natural gas is limited. When you purchase an oil-fired boiler, you will have to get oil and store it in a tank. Additionally, consider that the operating costs will rise and fall depending on the price fluctuation of oil.
Electric boilers: this is a highly efficient boiler that is not economical because of the high cost of operation. A heat pump is recommended for electric heating.
What to consider before purchasing a boiler
Fuel type
It may cost less to operate a gas-fuelled boiler compared to an oil-fuelled one if the price of heating oil is high. But the choices of fuel type depends on what is available in your location.
Climate
A boiler is a great choice if you reside in a cold location. But in a warm climate, a central heating system may not a necessity. Alternatively, you can go for a heat pump which can satisfy the air con needs.
Sizing
The size of the boiler is also as crucial as its efficiency. A small boiler will not work efficiently. If it is huge, it will be expensive to heat up your house. Work with professionals at ST Heating Services who can help you identify the right boiler size and type. The calculation that professionals at ST Heating Services will do will take into account the insulation values, foundation thickness of the walls of the house, the air filtration, windows, and others.
Cooling
The purpose of a boiler is to provide heat, but if you want to cool your house, you need to purchase an air conditioner.
For more guidance on how to purchase the right boiler or make a boiler replacement, seek the services of ST Heating Services for regular commercial heating and plumbing services in North West, UK.