Time was that a boiler was literally a once-in-a-lifetime purchase. Used for industrial and commercial heating, boilers were immense, heavy beasts that held many gallons of water, and once installed were expected to last a lifetime. While some of these boilers were sturdy and durable, well up to surviving long periods of time, the occasional malfunction that would happen as the boiler aged made this sort of long-term heavy-duty boiler an undesirable addition to a property. As well as being a very expensive occurrence to boot!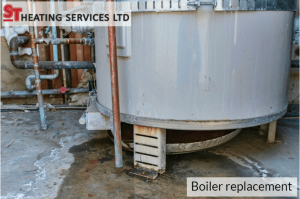 Modern Time Limits
Today, boilers are not made to last a lifetime, instead being designed to last around fifteen years, and thanks to modifications to the plumbing industry, most qualified boiler repairmen can install, uninstall or repair your boiler without any qualms or issues at all.
Costings
If your boiler is getting older, becoming unreliable or indeed, if it has been in place for as long as you have had your home, you may want to begin to think about a replacement for it. Depending on the size of your home and the amount of hot water you will need, new boiler installations will cost anywhere from around £1,600 up to around £3,500, including installation costs. Boiler replacement is not a cheap purchase, and it is advised that you begin to think about it, and perhaps start popping some money aside for it long before it is needed.
Other Points to Ponder
Other points to consider are whether you will need planning permission which will be the case in a listed building or if you need to have a new flue installed; that your heating controls are understood and easy to use; that your new boiler is of the condensing type – which is a legal requirement currently; and that you know the difference between a system boiler and a combi boiler (system boiler holds heated water, while a combi boiler heats it on demand) and which will be best in your home.
Call Us!
If you think you might start to need boiler replacement in the near future but have no idea how to go about planning for it, please call our boiler specialists at ST Heating Services on 0161 279 0137 or send any email enquiries to info@stheatingservices.co.uk. Our plumbers are fully qualified and up to date with all the latest rules and regulations as well as working within carefully legislated health and safety guidelines for both your safety and their own. We can talk you through the process, letting you know what you need and when, and giving you all the information you need to make a confident and informed decision when the time is right.